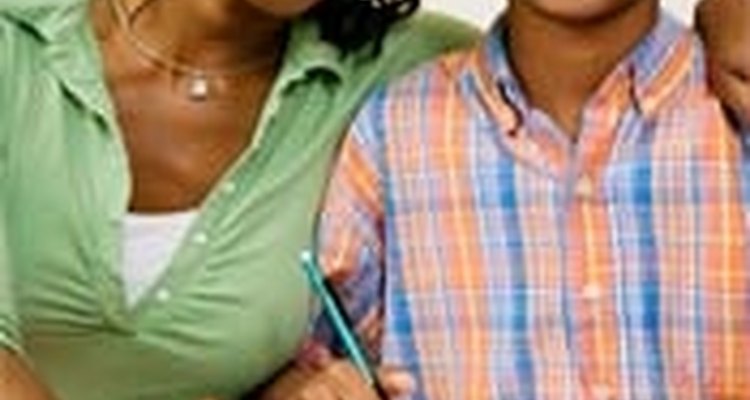 jupiterimages.com
A great way to express your love for your child is to put it in a poem. These words are something that he/she will treasure for the rest of their life. By keeping it short, simple, and to the point, this will be a personal gift that your child will be able to share with their own children years down the road. Also, your child may just write a poem or present you with their own personalized gift in return!
Keep your poem simple and light-hearted so that your child can understand it. Write is so that it is age appropriate for their level of understanding. Also, keep your poem short, so that it will keep their attention.
Write down some of the reasons that you love your child and your favorite qualities about him/her.
Include funny and heartfelt memories of your times together and even flashbacks of family vacations and outings.
Create the poem on bright colored paper or something with a fun background. Add glitter and stickers to make the poem appealing to your child's eyes. Place it in a frame so that they can keep it to treasure forever.
Share this poem with your child on his/her birthday, as a Christmas present, or just because. Your child will enjoy hearing your praise and love for him/her. In return, they might just create a poem of their own for you!
Warnings
This is a great personalized gift for children around 8 years of age and over. Younger children may not understand the personal side of this hand created gift.
Writer Bio
Ariana Cherry-Shearer began writing for the Web in 2006. Cherry-Shearer's work has appeared at websites such as GardenGuides, GolfLink and Trails. She also writes a weekly blog and has published collections of poetry. Cherry-Shearer earned a certificate in computer applications from Lakeland Community College.
Photo Credits