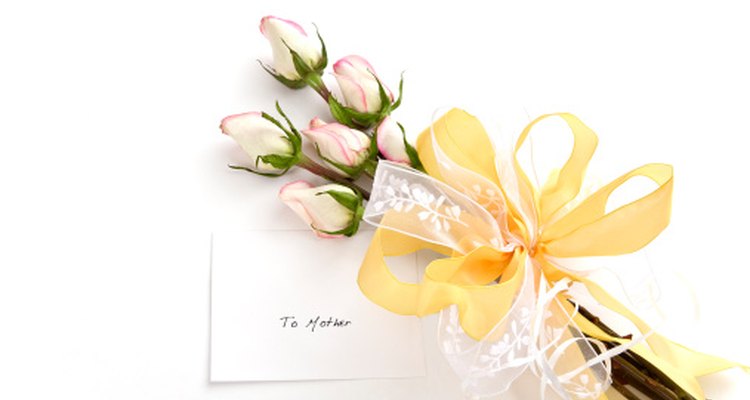 Jan Tyler/Photodisc/Getty Images
Giving a gift card is sometimes viewed as impersonal, but not if you package it the right way. A gift card is a good choice for a baby shower because it lets the parents purchase items they didn't receive at the party. They can also buy things they forgot to add to a registry or items they need later, such as diapers and formula. Baby shower gift ideas give you ways to wrap and present the gifts at the party.
Stuffed Animal Gift Card
Purchase an inexpensive stuffed animal and use that to present the gift card at the shower. Look for a stuffed toy that works with the shower theme, for example a Winnie the Pooh toy for a Pooh baby shower. If the family has a Toy Story-themed shower, then find a stuffed Woody or Jessie doll from the movie. Place the gift card inside a small envelope and poke a hole in the top. Thread a piece of ribbon through the envelope, wrap it around the stuffed animal and tie in the back. A stuffed pink bear is suitable for a baby girl, while a blue teddy bear is appropriate for a baby boy. Choose toys that are soft and plush, which are soft against the baby's skin. And remember to look for baby-safe toys.
Flowers for Mom
Baby shower guests bring gifts to the shower for the new mom, but few bring her something she can use right away, like a flower bouquet. Purchase a bouquet from a florist or local store, or use flowers from your own garden and place in a glass vase. Attach the gift card to a wooden skewer or a plastic stick, like the florists use to display a card. The same idea also works for a houseplant or flower that she can keep around the house. Display the flower in a planter shaped like a baby toy, block or teddy bear and slip the gift card on the front.
Baby Bonanza
Create a small gift basket, full of small items for the baby and tuck the gift card into the basket. Fill a small basket with pastel-colored tissue paper and top it with miniature bottles of baby shampoo, baby lotion and bubble bath. Add a small travel-size pack of diapers and diaper wipes, a baby bottle, a pacifier and a small toy for the baby. Use inexpensive items, as the gift card itself is the biggest part of the gift.
References
Writer Bio
Jennifer Eblin has been a full-time freelance writer since 2006. Her work has appeared on several websites, including Tool Box Tales and Zonder. Eblin received a master's degree in historic preservation from the Savannah College of Art and Design.
Photo Credits
Jan Tyler/Photodisc/Getty Images