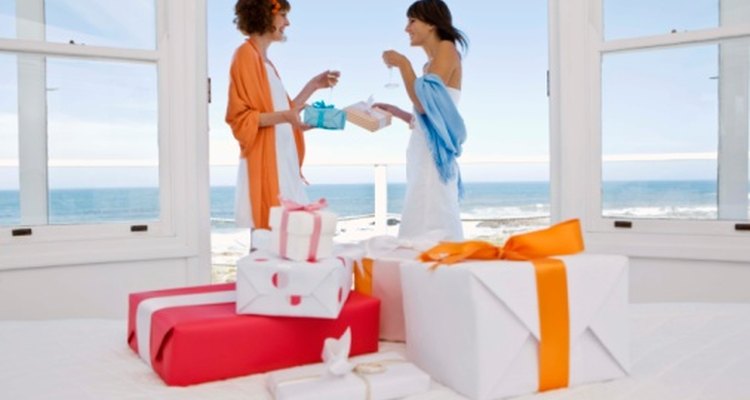 Jupiterimages/Polka Dot/Getty Images
Whether you are shopping for someone who is getting married or having a baby, it is nice to get her what she wants by using a gift registry. Target, Walmart, Macy's and thousands of other stores offer registries that enable a person to create a list of items she would like to receive as gifts. Guests wishing to purchase a gift can go to the store or shop online to purchase an item from the registry. As long as you have the person's name and the date of the event, you can easily find out what is on her registry.
Ask someone close to the person, such as her parents, where she is registered.
Go to the store and find the gift registry kiosk located inside. Ask customer service for the location of the kiosk if you have trouble finding it. Most stores place the kiosk near the front.
Type in the name of the person for whom you are purchasing a gift. Check the date of the event to be sure you are looking up the correct registry. All of the products registered for will appear on the screen.
Look on the store's website to access the registry online.
References
Writer Bio
Lori Furgerson began writing for an educational company in 2005. She was a classroom teacher for 12 years and became a national literacy consultant, traveling the country to work with state departments, school districts and at the school level to improve literacy instruction. She holds a Bachelor of Arts in liberal studies from California State University at Northridge.
Photo Credits
Jupiterimages/Polka Dot/Getty Images