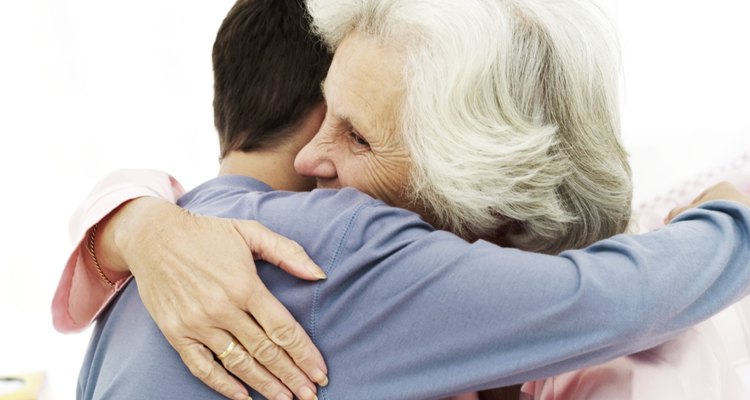 Stockbyte/Stockbyte/Getty Images
Watching someone lose a father can be difficult for family and friends alike. Grief can last for weeks or months after someone has lost a father, and mourners may be left uncertain of what to say. Although time can help a grieving friend or family member heal, there are also several things you can do to cheer up someone who is bereaved.
Cheering Up the Grieving
Sayings that focus on her father's positives such as, "He had a great sense of humor" or "He spoke so highly of you," can leave a lasting impression, according to Everplans. Offers of help such as, "Would you like to create a scrapbook of your dad's life?" or "I can baby-sit your children next week," can also help a grieving person. Encourage her to express her feelings and let her know that it is all right to cry and be sad can give her an outlet to feel better. It is also okay to ask, "Is there anything I can do to help?" You might also say, "I will check in on you next week," or "If you want to talk, I'm here for you."
References
Writer Bio
Candice Coleman worked in the public school system as a middle school and high school substitute teacher. In addition to teaching, she is also a tutor for high school and college students.
Photo Credits
Stockbyte/Stockbyte/Getty Images