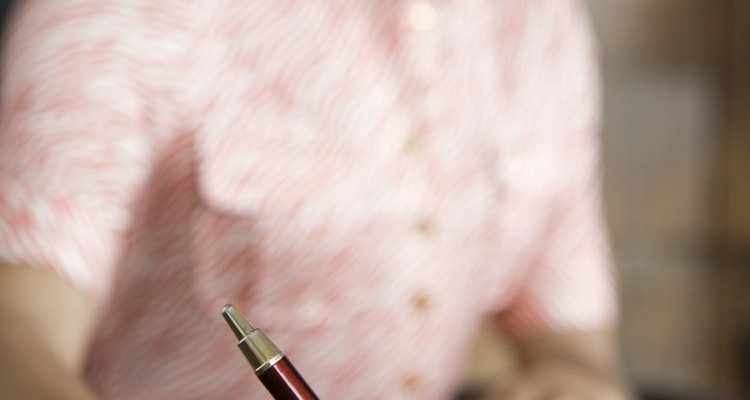 Creatas Images/Creatas/Getty Images
Whether you knew someone's late sister or not, writing your thoughts in a sympathy letter or card can bring comfort to a grieving person. Usually, these written condolences are sent soon after someone has passed away. Though this style of writing may be unfamiliar to you, there are several nice things you can write to a friend or relative who is grieving her lost sister.
Giving Your Condolences
If you personally met your friend's sister, draw out any positive memories you have of her. You might write, "Jill helped me out when I was having difficult times," or "She kept us laughing that year we went camping together." You can also tell the bereaved, "You are in my thoughts," or "We love you," according to Everplans. Specific offers of help, like writing, "If you would like, I can go shopping for you next week," can also be beneficial, according to the Emily Post Institute. If finding the right words is difficult, simply saying, "I am sorry for your loss," or "Please let me know if I can help," is enough.
References
Writer Bio
Candice Coleman worked in the public school system as a middle school and high school substitute teacher. In addition to teaching, she is also a tutor for high school and college students.
Photo Credits
Creatas Images/Creatas/Getty Images