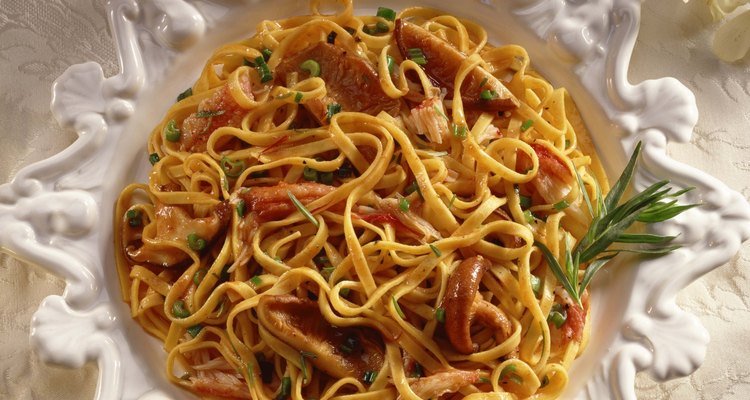 Jupiterimages/Stockbyte/Getty Images
With the exception of lasagna, Italians have certain general rules that apply to the cooking of every single pasta shape. These general rules dictate how to flavor pasta and the amount of time to cook it for. The goal is perfect pasta texture: al dente, or firm to the bite.
Perfect Linguine in 10 Minutes
Cook linguine for no more than 10 to 12 minutes. Before tossing it into the water, salt the water aggressively and bring it up to a rolling boil. For whole-wheat linguine, cook for one or two minutes longer. If you're adding linguine to another dish that requires further cooking, boil it for one-third less than specified on the package -- roughly six to eight minutes.
References
Writer Bio
Born in New York City, Tremaine Jackson has been in theater, dance and music since age 12, when he appeared in Liz Swados' "Swing" at the Brooklyn Academy of Music. He is also an award winning children's recording artist. He writes fiction and poetry in his spare time.
Photo Credits
Jupiterimages/Stockbyte/Getty Images