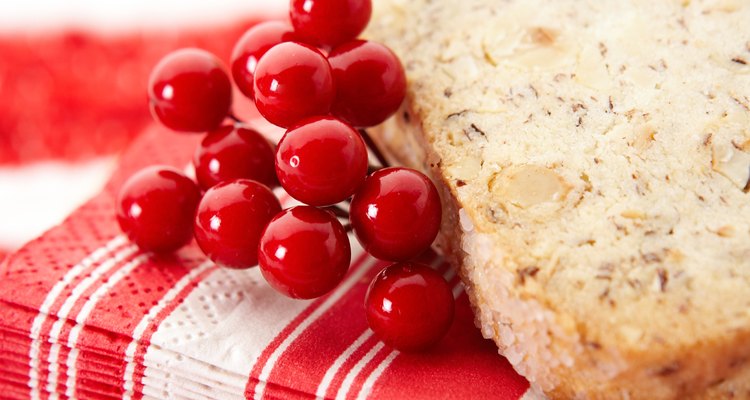 Jupiterimages/Photos.com/Getty Images
An easy-to-make quick bread that puts to use those well-browned bananas in your kitchen, banana bread will stay fresh for up to five days refrigerated, and three days on the counter. This year-round favorite is as comforting and delicious still warm from the oven as it is after sitting for a few days in your kitchen.
Banana Bread Storage
Store fresh banana bread in a plastic bag or in plastic wrap tightly sealed. Before storing, always allow banana bread to cool completely on a wire rack so that condensation does not occur, which can cause the premature spoilage of the sweet bread. For longer storage, freeze banana bread tightly wrapped in plastic wrap and then sealed in a freezer-safe bag for up to three months. Defrost at room temperature before serving.
References
Writer Bio
Based in Portland, Ore., Maxine Wallace is a writer with more than 12 years of experience. With a bachelor's degree in journalism and experience working on marketing campaigns for large media agencies, she is well-versed in multiple industries including the Internet, cooking, gardening, health, fitness, travel and holistic living.
Photo Credits
Jupiterimages/Photos.com/Getty Images