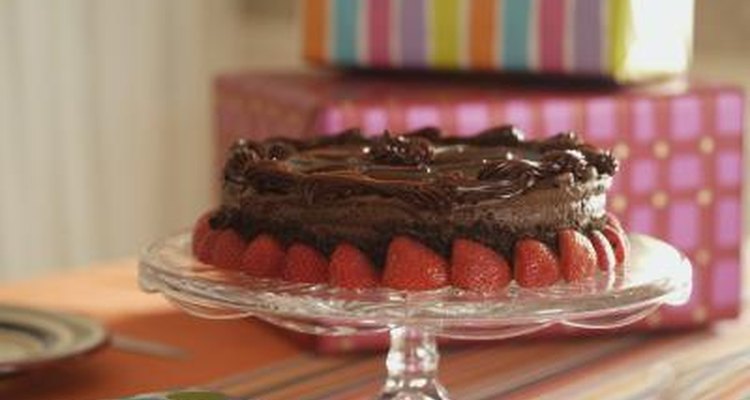 Brand X Pictures/Stockbyte/Getty Images
Boxed cake mixes are known for being easy alternatives to homemade cakes. They taste good, and tend to be moister than many homemade versions. But a moist cake poses a challenge when it comes time to frost. The key to frosting a box cake is to make it firmer by freezing it.
Freezing a Box Cake
Freezing is the secret to making a cake made from a boxed mix firmer for frosting. The freezing process helps slightly condense the cake and prevent crumbs. Wrap the completely cooled cake several times in plastic wrap. The cake has to be cooled or you'll end up with a soggy dessert. Freeze the cake for several hours. Let the cake warm up to just below room temperature before frosting. Frosting a frozen cake traps the moisture that's released during the thawing process, which also leads to soggy cake. Frost the mostly warmed cake and allow the cake to continue warming up until you're ready to serve it.
Writer Bio
A writer since 2000, Aya Pauli has covered a variety of topics including food, fashion, beauty, health, parenting, education, decor and crafts. Her award-winning recipes have been published in food magazines such as "Taste of Home," and she is also the author of a salad cookbook. Pauli's craft projects appear in major manufacturer websites, including Dow Styrofoam. She also holds a CDA in early childhood education and works as a preschool teacher in Wyoming.
Photo Credits
Brand X Pictures/Stockbyte/Getty Images