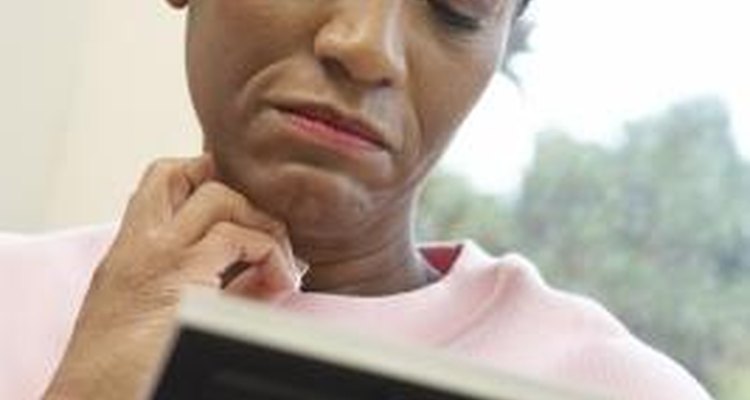 BananaStock/BananaStock/Getty Images
Few things in life are more devastating for a parent than losing a child. Your heart aches for your friend, but you might not be sure how to most effectively comfort him. He's understandably going through a flood of painful emotions, and you want to tread carefully when it comes to offering your condolences and expressing your sympathies. Perhaps you feel that never has it seemed more difficult for you to find just the right things to say. There are things that you can both do and say, however, that will offer comfort to the bereaving friend.
Step 1
Offer your condolences and deepest sympathies, and let her know that you are there for anything she needs. However, leave it at that for the time being. Don't assume that you know what she needs or how she feels, unless, of course, you've dealt with the death of a child yourself. Remember, every situation is different. Sometimes just listening is invaluable for the friend.
Step 2
Send a card expressing your sorrow about his loss, even if you already have done so in person. At the least, it's a nice gesture that reaffirms that you care and wish to offer comfort. Don't stress too much about writing a long, drawn-out message in the card; short and heartfelt sympathy works just fine.
Step 3
Share stories of the good times with the child with the parent. Take your cues from him, however, because he might not always deem it a good time to do so, depending on his mood. But positive stories about the child that bring about smiles are a good thing to focus on instead of dwelling on the "what if's."
Step 4
Give the parent a gift. Use your good judgment as to what is appropriate, because it depends on the grieving friend and how she's handling the loss. A simple flower arrangement at the funeral and a donation to a charity in the child's name are examples of meaningful, tasteful gifts that offer the parent comfort.
Tips
Grief is long and painful, difficult and harsh. It may take years for a parent to live through.
Allow them to talk about their child. When you talk to them, use their child's name, it acknowledges their life.
Be watchful of signs that the friend is in serious depression, suggest and go to a support group with them.
Warnings
Their grief will make you uncomfortable. Put yourself aside for the moment.
Writer Bio
Dave Stanley has covered sports, music and hard news since 2000. He has been published on CBSSports.com and various other websites. Stanley is also a feature writer for "WhatsUp!" magazine in Bellingham, Wash. He studied journalism at the University of Memphis.
Photo Credits
BananaStock/BananaStock/Getty Images