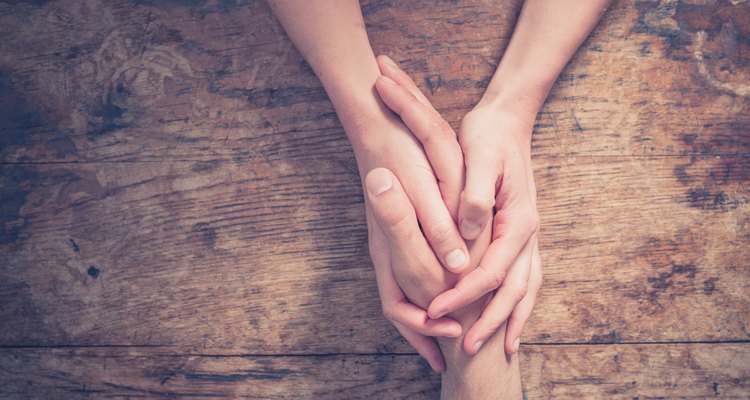 lolostock/iStock/GettyImages
Offer Sincere Condolences
No matter how many times you go through it, finding the right words to express your feelings of condolence to someone who's lost a loved one is never easy. And while "I'm sorry for your loss" may be helpful for a quick in-person encounter, what you will write in a sympathy card can be very difficult to get right.
Write From the Heart
Don't worry about selecting the perfect words or using impeccable grammar. Choose words that are compassionate and sincere, and be sure to consider what would be a comfort to the recipient. While you may be tempted to pen the kinds of words that would make you feel better, it's important to think of the person who is grieving. If you're deeply religious, reading that your loved one is with God might be of great comfort. However, that sentiment will not resonate with someone who is a nonbeliever.
Consider Your Relationship
If your coworker just lost an elderly parent, you might simply add to the sentiment of a store-bought card: "Sorry for your loss. My thoughts and prayers are with you and your family." However, if your best friend's mother died, you'll want to speak to specifics. Relate a fond memory of the woman or offer to do something for your friend. Maybe she needs a break from her kids; offer to babysit. Or maybe a girls' night out would take her mind off her grief; plan a date. Again, the words don't need to be perfect. They just need to be heartfelt. She needs to be reminded that she's not alone.
Words of Action
Instead of just offering words of sympathy, tell the grieving person what you are going to do. Offer to prepare a meal for the family and write a note telling him when you will drop it off. Donate to a memorial fund and let your friend or family member know that you did. Plan an activity for children affected by the loss and have a place and date in mind. Just be mindful that your good intentions may be met with reluctance. Don't push. Make sure to add that if the dates you suggested don't work, you'll be there when needed.
What If?
There are times when it is especially important to choose your words well. Suggesting that a loved one who suffered through a lengthy illness is now out of pain is likely appropriate. However, sudden deaths that may be quick and painless are still very painful for those left behind. And the death of a child can be near catastrophic to parents, siblings, grandparents and other loved ones. Be careful not offer trite platitudes. Don't say you know what someone is going through (unless you lost your own child) and do not try to equate your level of grief with theirs. Instead, offer love and support. It's okay to admit: "I don't have the words to express the depth of my sympathy. I cannot imagine what you are going through."
When it truly feels impossible to come up with just right words, you don't need to rely only on your own words. People have written about death for generation upon generation. Turn to the bible, books, poems and other literature to find words of solace that fit what you're trying to say.
References
Resources
Writer Bio
Linda Emma is a journalist and freelance writer, specializing in family, parenting, and relationship topics. She has been writing for more than 20 years. She currently works at a marketing agency and Endicott College, where she provides tutoring services and sage wisdom to undergraduates.