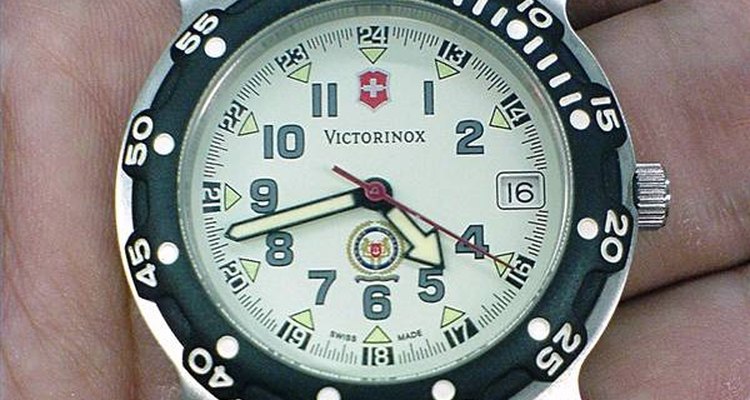 Steel watch bands are rarely one size fits all. However, it is possible to remove the necessary number of links from steel watch bands so that your watch will fit your wrist. Read on to learn how.
Wrap your Swiss Army stainless steel watch around your wrist to determine how many pins need to be removed for the watch band to fit your wrist.
Locate the arrows on the back of your watch band. These indicate which direction the pins that hold the links together need to be pushed for links to be removed.
Place the watch on its side on the piece of wood, arrows pointing down.
Place the nail or pin against the pin that holds the watch links together.
Tap the nail or pin until the watch band pin comes out.
Repeat with the second pin. (Two pins need to be removed for the links to be removed.)
You may need to finish removing the pins with the needle-nose pliers.
Keep your pins and remaining links in a safe place in case you need to resize your watch.
Writer Bio
Marguerite Lance has been a professional writer for seven years and has written for museums, hospitals, non-profit agencies, governmental agencies and telecommunication companies. Her specialties include nutrition, dietetics and women's and children's health issues. Lance received a Bachelor of Arts in biological anthropology from Idaho State University.