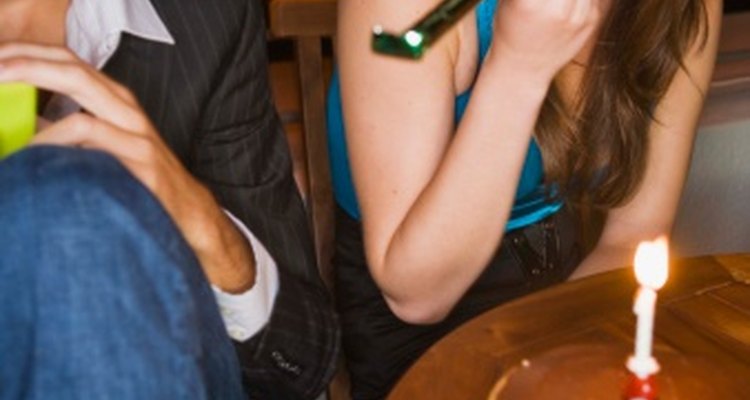 Jupiterimages/Comstock/Getty Images
It can be difficult to get a birthday gift for a 29 year old who has not yet hit 30, although she is very close. Your gift can be both youthful and professional because the person might be at a transition in her life. Encourage the 29 year old to relax and pamper herself with a luxurious gift that makes her feel appreciated.
Jewelry
Jewelry is an appropriate gift for a 29 year old who has nice occasions, such as a professional job, where she can wear it. Create a special piece of jewelry by going to a jeweler and telling him your design idea. Gold pearls are a classy gift idea that should be greatly appreciated. Personalize a nice wristwatch with a sentimental saying, such as "always yours," to show a girl or guy your love. Or buy some cuff links and have them engraved with your guy's initials.
Luggage and Bags
Purchase a quality piece of luggage for the 29 year old who enjoys traveling. Get the 29 year old a whole luggage set with a big suitcase and a small suitcase as well as a toiletries case if you have a large budget. A guy might enjoy a man bag but if that's not his style just get him a quality wallet. Women should appreciate a quality leather purse that looks professional for work although it could also be appropriate to wear on a date.
Spa and Relaxation
A 29 year old might just want to relax and forget that she'll be 30 next year. Purchase a gift card to the best local spa that you can find by reading reviews. The amount on the gift card can go toward a specific treatment, such as a facial or massage. Or get a gift basket full of items for the 29 year old to pamper herself at home. Items to include are deep conditioner and a face exfoliating scrub.
Items for the Home
A 29 year old is typically becoming settled in her abode, and she might be purchasing a home. Purchase some quality items to help the 29 year old decorate her home. For instance, nice mirrors are available from boutique stores. Or get some crystal candlesticks for the 29 year old to put on her fireplace mantle. Just purchase items that go with the style of the 29-year-old person's home. For instance, buy mahogany wood items for a 29 year old who has a traditional style.
References
Writer Bio
Theresa Pickett has written since 2007. She graduated from Flagler College with a Bachelor of Arts in history and Vanderbilt University with a Master of Education in elementary education. As a certified teacher who earned the ETS Recognition of Excellence for Praxis II Elementary Education, she has been published in "Student Filmmakers Magazine" and "Model Life Magazine."
Photo Credits
Jupiterimages/Comstock/Getty Images