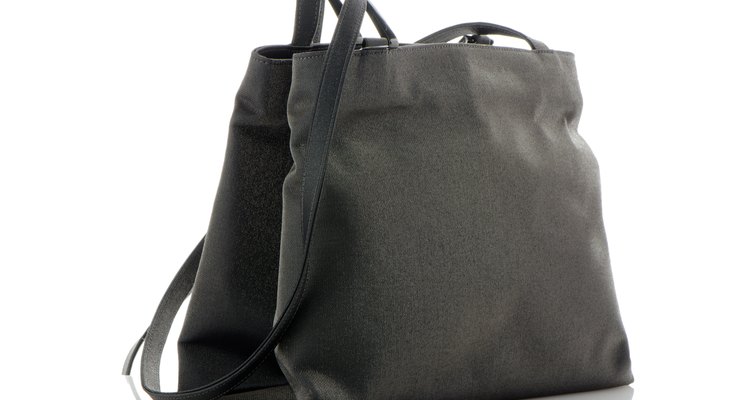 Zoonar/homydesign/Zoonar/Getty Images
You carry your nylon purse with you everywhere you go, so you naturally want the bag to look its best. Nylon handbags resist water, wind and other types of damage. However, they attract dirt and stains after a few weeks of heavy use. Nylon bags don't need much special care, but if yours gets dirty, you can clean it up with a bit of soapy water.
Take everything out of your handbag. Turn the bag upside-down over a garbage can, then shake it a few times to remove crumbs, dust and other debris.
Fill a bowl with lukewarm water. Add several drops of gentle liquid soap to the water. Stir the soap into the water until suds appear.
Moisten a towel or rag with the soapy water. Squeeze the cloth to release excess liquid.
Wipe the surface of the handbag with the wet towel. Wiping the bag gently will remove most debris. For stubborn stains, apply gentle pressure and rub until the mark disappears. If you still can't get rid of a stain, scrub it with a damp stiff-bristled brush.
Blot the handbag with a clean towel to remove excess moisture. Allow the bag to air dry before putting anything in it.
References
Writer Bio
Melissa King began writing in 2001. She spent three years writing for her local newspaper, "The Colt," writing editorials, news stories, product reviews and entertainment pieces. She is also the owner and operator of Howbert Freelance Writing. King holds an Associate of Arts in communications from Tarrant County College.
Photo Credits
Zoonar/homydesign/Zoonar/Getty Images