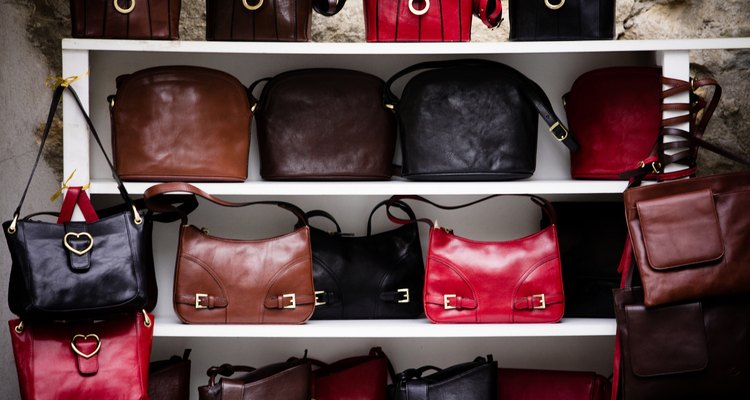 Jupiterimages/Photos.com/Getty Images
Cleaning a leather hobo bag requires some extra care and attention. Areas such as the bottom and the handles tend to pick up dirt and grime and need regular maintenance. Because synthetic cleaners can harm some leather, you need to make sure you are using the right cleaning materials to keep your bag looking its best. With regular cleaning and maintenance, a leather hobo bag is a fashion investment for years.
Add two or three drops of baby wash to 12 oz. spray bottle of warm water. Shake to mix thoroughly.
Spray the solution onto a microfiber cloth and gently wipe down the bag. Wipe with the grain of the leather and spend extra time on those areas that are likely to be the most soiled.
Treat a conspicuous stain with saddle soap or leather cleaner and a microfiber cloth. Blot the area gently but do not rub it. Allow the area to dry and re-treat if needed. Some stains may take several applications before they are removed.
Apply a conditioner specifically meant for the kind of leather on your bag to keep it soft and supple.
Allow the bag to dry fully before you use it.
References
Writer Bio
C.K. Wren graduated in 2001 from Utah State University with dual degrees in history and technical writing. She has written extensively for Demand Studios as well as several magazine publications.
Photo Credits
Jupiterimages/Photos.com/Getty Images