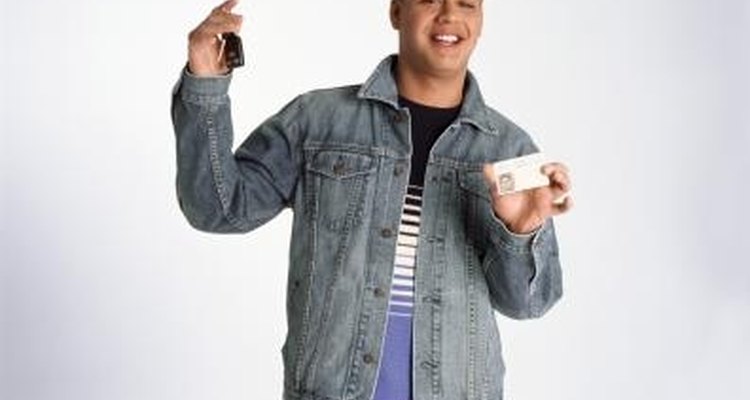 Creatas/Creatas/Getty Images
Turning 16 is a definite milestone birthday that most teenage boys dream about for a long time. Sure they would all like a car, but in reality what they're looking for is a gift that says they are becoming adults. Sweet 16 gifts for a boy should be a bit more elaborate than what you would normally purchase and can also give them a taste of independence.
Driver's Training
Every 16-year-old boy dreams of getting a car for his birthday. But if a car is not in your budget, you can still keep his driving dream alive by purchasing driving lessons. Most driver's education centers are able to build a package for you, depending on how much you want to spend. Packages usually include a combination of classroom instruction and in-car training. This will give him the skills and confidence he needs behind the wheel to be a responsible driver, a truly priceless gift.
Electronics
Most boys are thrilled to get electronics for their birthdays. For their 16th birthday however, consider staying away from the video games and get them a more mature electronic. Ideas are a digital camera to capture their experiences, a laptop that can help with homework, or a cellphone that keeps them in touch with family as they start to gain more independence. The choices can be overwhelming, so if you're unsure about what to get, a gift certificate for a local electronic store will be appreciated just as much.
Tickets
Most boys have a favorite sports team or band, and getting tickets to see them live is something they will remember for a long time. Purchase two tickets so they can pick a best friend to share the experience with. If you want to get something beyond the tickets, consider getting their favorite player's jersey that they can wear to the game, or for an extra fee some arenas will even make a birthday announcement. If your 16-year-old is not a sports fan, a band T-shirt is a great alternative.
References
Writer Bio
Denise Everett started her journalism career in 2001. While working as the editor of "The Chetwynd Echo," Everett won an International Association of Fire Fighter's Media award for her coverage on the link between firefighting and cancer. She has a Bachelor of Arts in journalism from Mount Royal College.
Photo Credits
Creatas/Creatas/Getty Images