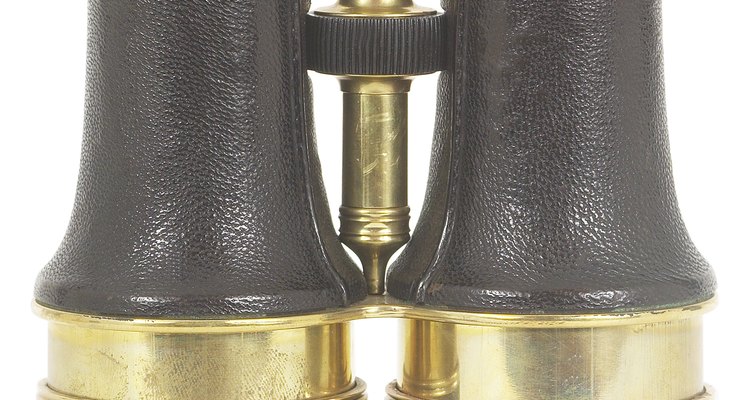 Hemera Technologies/PhotoObjects.net/Getty Images
Brass and nickel represent the suggested modern gift option for the 21st wedding anniversary. Celebrating 21 years together is quite an accomplishment. However, it doesn't make buying your husband a gift any easier. Start with the brass and nickel idea when thinking of a gift. These metals are not necessarily what you think of first when considering anniversary gifts, but that can play into your favor in terms of creativity. You might also surprise your sweetie with something that he likely wouldn't buy for himself.
Provide Special Keepsakes
Spending 21 years together comes with lots of memories. Hold onto those memories with a special gift. If your husband appreciates the more sentimental things in life, you might consider a keepsake made of brass or nickel. A photo album that contains memories of your 21st year together or spanning all 21 years of your marriage is a thoughtful and attractive gift option. If he has an office, slip a photo of the two of you together in a brass or nickel picture frame to display on his desk. For a watch-wearing man, an engraved nickel-plated watch is a stylish token of affection and achievement. You might engrave your wedding date, part of your wedding vows or another special message to your husband. Each time he checks the time, he is reminded of your love.
Outfit Him in Handsome Accessories
The brass or nickel accessories route is an option for the image-conscious man. Cufflinks come in a wide range of designs, so choosing something that represents your husband's unique style or quirky personality makes the gift that much more special. Encourage him to wear his new cufflinks for your 21st anniversary date night. Vintage or personalized keychains or money clips are other good options depending on how your husband likes to carry his keys and money. If his job requires a suit and tie, give him a tie clip with his initials or another fun design on it.
Give Him Something Decorative and Useful
Give him something useful that also sparks conversation with friends. Brass and nickel are eye-catching as trim pieces for binoculars, golf clubs and organizers for desktops, depending on his hobbies and job type. Mounted bottle openers, door knockers or ornate knobs for the cabinetry in his office or boat can make a statement about the things he likes while sprucing up his favorite spots. Outfit your cigar-loving husband with a brass or nickel lighter or cigar cutter. Consider his hobbies and job when finding something that is both useful and attractive.
References
Writer Bio
Since 1995, Sharideth Smith has written everything from 400-word blog posts to political platforms. Her work has been featured on various online publications and she has a solid following on her own website where she has been doling out relationship advice since 2009.
Photo Credits
Hemera Technologies/PhotoObjects.net/Getty Images