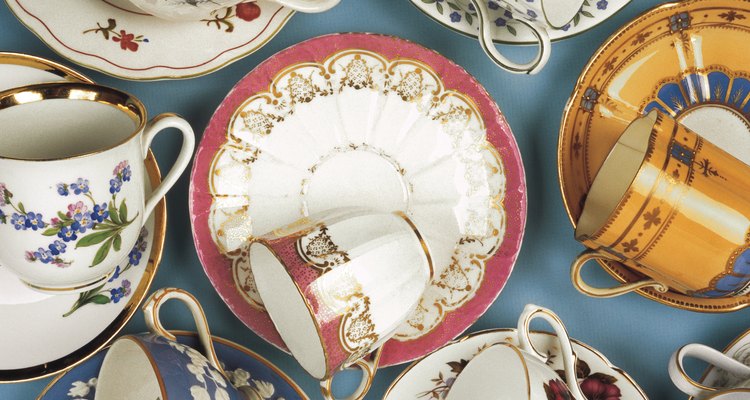 Comstock Images/Stockbyte/Getty Images
Anniversaries have traditionally been marked by specific materials--paper for the first anniversary and silver for the 25th, for example. Couples gave each other gifts related to the material to celebrate. This idea remains today, but you can celebrate 18 years of marriage to your husband in more upscale, nontraditional and creative ways.
Porcelain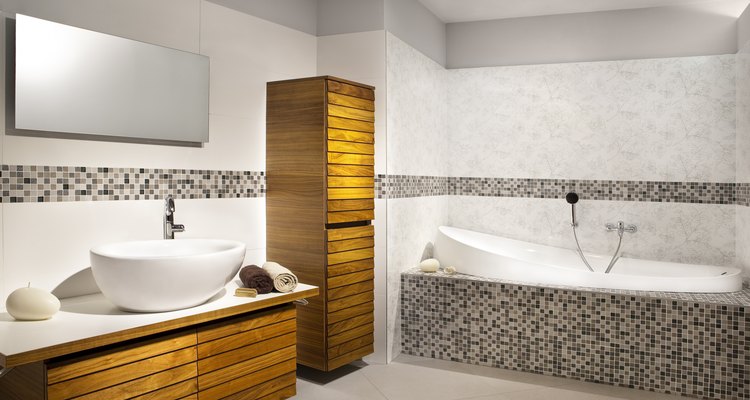 senol koc/iStock/Getty Images
Porcelain is the material of the 18th anniversary. Consider giving your husband a gift inspired by the porcelain tiles in your bathroom. A new shaving kit will work. So will an all-out bathroom renovation. Surprise your husband with your plans by wrapping up a single porcelain tile, with a note attached explaining the meaning behind it. You may want to start out small, by replacing only a few things in your bathroom. If you're only doing a few things, consider wrapping a bottle of bubble bath with the tile and letting him know that you look forward to seeing him in your new, deeper bathtub.
Cat's eye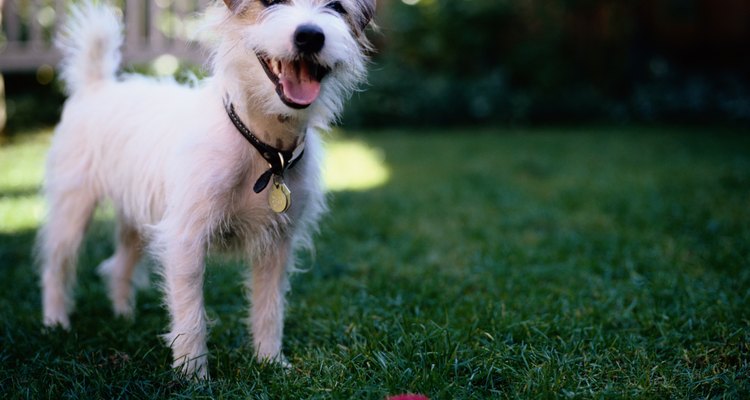 Ryan McVay/Photodisc/Getty Images
Cat's eye, so named because the coloring resembles the eye of a cat, is the gemstone of the 18th anniversary. Consider getting a new pet for your husband, especially if you have an empty nest. You don't need a cat, especially for those with allergies, but even if you give a fish, relate it back to the gift. Tell your husband that you're giving him iguana/fish/dog eyes instead. If a pet won't work, cat's eye is also found in rings, watches and tie pins.
Numerology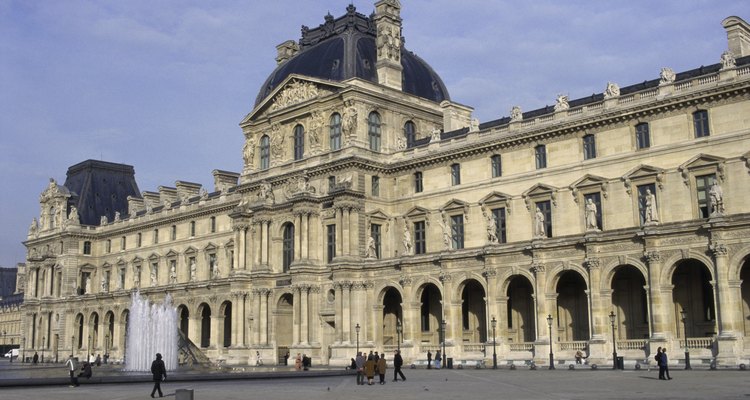 Purestock/Purestock/Getty Images
If you're looking for something nontraditional that still ties into 18, look for gifts associated with numerology. Numerology involves adding the numbers together. For example, 18 translates to 9 because 1+8=9. The positive traits associated with "9" include artistic talents, writing talents and expressions of creativity. Write your husband a love letter or give him a list of 100 reasons why you love him. Write him a love song, make a painting for his office or create a collage of things that remind you of him. Make a scrapbook of major events from your life together. Or, take him to Paris for a walk through the Louvre Museum.
References
Writer Bio
Jennifer Eblin has been a full-time freelance writer since 2006. Her work has appeared on several websites, including Tool Box Tales and Zonder. Eblin received a master's degree in historic preservation from the Savannah College of Art and Design.
Photo Credits
Comstock Images/Stockbyte/Getty Images