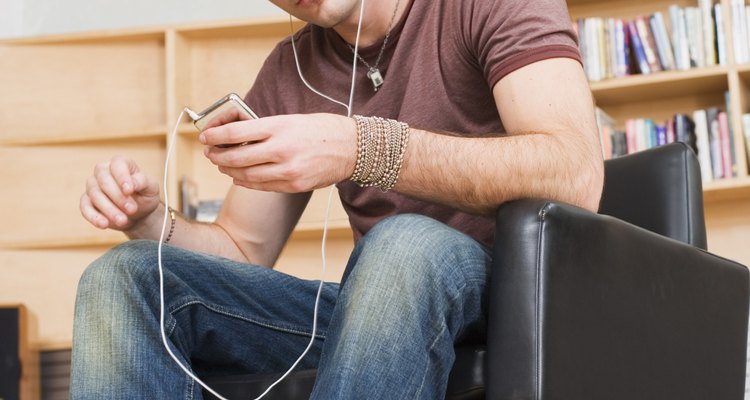 Jupiterimages/Creatas/Getty Images
Men in their 30s tend to be at a stage in their lives when they are hitting their stride with their careers and have most of the things in life that they need. They are usually no longer struggling in entry level jobs or as recent college graduates just starting out. Gifts that are fun and frivolous rather than practical are often most appreciated by men in this age group.
Sports
If the thirty-something man in your life is a sports fan or likes to play sports, this brings worlds of possibilities. Consider buying him tickets to see his favorite team play. Or perhaps you could buy him some new sports equipment such as a nicer set of golf clubs. There is also the possibility of giving him memorabilia such as an autographed game ball or other item with the autograph of his favorite player.
Food and Drink
Let's face it, most people like to eat, and men in their 30s are no exception. So gifts of food or drink are often highly appreciated. Some suggestions include a gift certificate to a favorite restaurant, a bottle of their favorite liquor, a gift basket with many of their favorite snack items, or a membership in a steak of the month club. A home-cooked meal is even a possibility, particularly if they are single and don't like to cook.
Entertainment
Entertainment is another area that men in this age group appreciate. If they are into video games, then a new game title might be in order. If they enjoy movies, consider a subscription to a movie rental place, or a gift certificate to a local movie theater. You could also buy concert tickets or tickets to a favorite play.
Electronic Gadgets
Many guys like electronics, so just about anything in this category has excellent potential as a gift. Think about cameras or camera accessories, MP3 players, hand-held DVD players, hand-held video game players, GPS devices, and that sort of thing.
Tools
Some guys love to fix things, but buying tools can be an expensive venture. Many guys in this age group may have started a tool collection but could possibly use better-quality items. Take a look at your local hardware store at the thousands of potential hand tools, power tools, and other gadgets that could make excellent gifts.
Writer Bio
Amy Whitmyre has been a writer for more than 10 years. Her career experience also includes work as an educator and market researcher and a librarian in the legal and medical fields. She has a Bachelor of Arts in English and a Master of Science in library science and is currently working on a Master of Science in education.
Photo Credits
Jupiterimages/Creatas/Getty Images