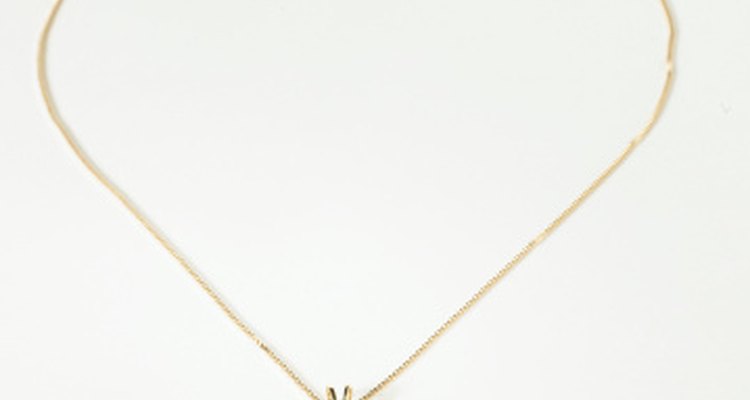 Ryan McVay/Photodisc/Getty Images
Give your deserving girlfriend the royal treatment on her 16th birthday. The milestone of a sweet 16 marks an important time in a young lady's life which should be celebrated with family, friends and significant others. Show your girlfriend how much she means to you by giving her a gift that pampers, sparkles, surprises or reflects your relationship.
Jewelry
Surprise your girlfriend as she celebrates her sweet 16 with a meaningful piece of jewelry. Give her a piece of jewelry like a pendant, necklace, bracelet, earrings, pin, ring or watch. The jewelry can feature a heart shape, charms, the number 16, diamonds, pearls, rhinestones or the birthstone that reflects the month in which she was born. Any piece of jewelry you select can be presented in a jewelry box. You can even have her name, initials, birth date or a short message engraved onto the jewelry or jewelry box.
Spa Treatment
Give your girlfriend a sweet 16 birthday gift that is full of pampering. Surprise your special lady with a gift certificate for a facial, massage, manicure, pedicure, haircut, hair color, hair style or makeup application. If she is hosting a sweet 16 birthday party, you could give this gift in advance so that she can have her spa treatment the day of the party. Another option is to give her a gift basket filled with spa-related gifts to be used at home like bath bubbles, bath salts, scented bar soap, candles, lotion and facial mask cream.
Photo Gift
Present your girlfriend with an original photo gift on her 16th birthday. Refer to the help of an online company such as Photo Art Omation to create a photo gift. Give your girlfriend a black-and-white or color canvas photo, painted version of a photo, pop art portrait with bright colors, photo collage or Rubik's cube collage. Pick a photo that features just your girlfriend or the two of you as a couple.
The Number 16
Give your girlfriend a birthday gift that reflect her age of 16 years. This can be done with 16 gifts such as a bouquet of 16 roses, a batch of 16 homemade cookies or a collection of 16 books if she is a bookworm. Another option is to send your girlfriend on a birthday scavenger hunt where each clue is paired with a gift. You can have 16 clues total. Each gift can be larger or more elaborate, with the final gift being the the largest or most expensive.
References
Writer Bio
Sarah Mollman began writing for "The Northern Iowan" newspaper in 2005. She was awarded scholarships from the Department of English at the University of Northern Iowa for Outstanding Short Story and Outstanding Personal Essay in 2008. Mollman holds a Bachelor of Arts in English Teaching from the University of Northern Iowa.
Photo Credits
Ryan McVay/Photodisc/Getty Images