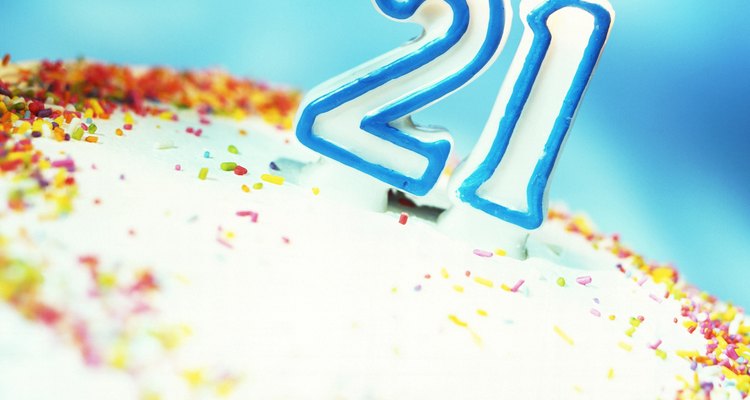 Stockbyte/Stockbyte/Getty Images
Most young people eagerly anticipate their 21st birthday as an important milestone that is deserving of a special celebration. For many young adults, turning 21 marks their passage into adulthood and makes them legally old enough to drink alcohol. Whether you opt for a traditional gift or go for something more personal and creative, your gift to your sister on her 21st birthday can help make her big day even more special.
Spa Gifts
A great way to show your sister that she is a princess is to treat her to one or more spa services. Whether you keep it simple with a basic manicure and pedicure or go all out to include a facial and relaxing massage, your sister is sure to appreciate her time at the spa. Pick up a gift certificate at a local spa and give your sister the gift of pampering.
Jewelry
Give your sister the gift of a little extra sparkle on her birthday. Visit your favorite jewelry store to pick out something special for your sister. Help accessorize your sister's wardrobe by giving her a fashionable wristwatch, bracelet, necklace or a shiny pair of earrings to match her birthday outfit.
Gift Card
If your sister is the picky type, a gift card offers the benefit of gift giving without the worry that you may choose something she may not like. Buy your sister a gift card to her favorite store or purchase a more general Visa, MasterCard or American Express gift card and let her choose how she wants to spend it. While general gift cards give your sister more freedom to choose where and how to spend your gift, choosing a gift card to her favorite store, salon or even restaurant is a more personal way to show that you know what she likes and want to treat her to it.
Drinking Tools and Accessories
Since your sister is entering the lawful drinking age, setting her up with the right tools for her newfound drinking freedom is a great way to wish her a happy 21st birthday. Consider what your sister's drink of choice may be and then give her a gift set to match it. If she enjoys wine, pick out a nice set of wine glasses for your sister or a cocktail set if she is more into spirits.
Personalized Gifts
Whether you have her name and a special message engraved into a flask, a key chain or a picture frame, personalization adds a nice touch to any gift. From t-shirts to beer mugs, you can personalize just about anything you can think of. For an even more personal touch, consider giving your sister a homemade gift, like a scrapbook of the adventures she has experienced up to this milestone moment or a collage of special memories the two of you have shared throughout the years.
References
Resources
Writer Bio
Kristina Barroso is a full-time teacher who has been freelance writing since 1991. She published her first book, a break-up survival guide, in 2007 and specializes in a variety of topics including, but not limited to, relationships and issues in education. She earned a Bachelor of Arts in Psychology from Florida International University.
Photo Credits
Stockbyte/Stockbyte/Getty Images