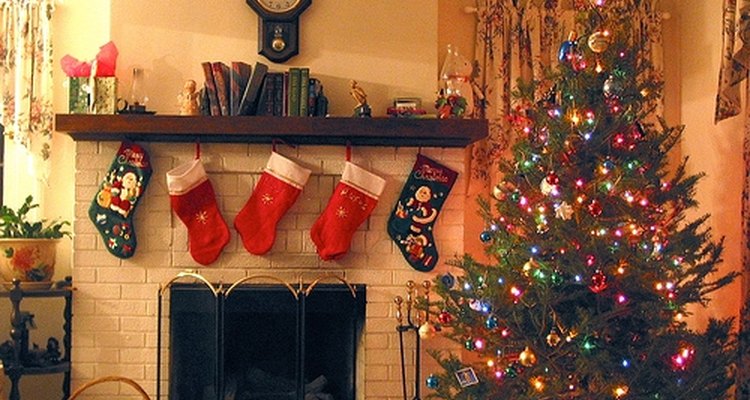 The first Christmas that you spend with your wife should be very special. This will be one that she will always remember. Try to think of a thoughtful gift that she will treasure. There are many gifts you can give her that she will love and appreciate.
Personalized Ornament
You can start a Christmas tradition for your wife. One of the gifts you can get for your wife is special ornament, starting your first Christmas as husband and wife. Buy a special ornament and engrave the year and a special message for her. You can buy a glass ornament and have a message etched in the glass. There are many different types of ornaments that can be personalized through engraving or painting. Be creative and buy an ornament that fits her. The great thing about this gift is that you can buy a different ornament every year. When she decorates the tree, she will be reminded of all the special years together.
Charm Bracelet
A charm bracelet is a special gift you can buy your wife for your first Christmas together. You can buy a traditional chain-linked charm bracelet that the charms dangle from, or for a more modern look, start a flat or beaded charm bracelet. Either way, this is a timeless gift. You can buy her the bracelet and a few charms for Christmas. Buy charms that will relate to your lives together. For example, since this is your first Christmas, buy a "love" charm. This gift is special because you can add charms for different occasions. For instance, you can give her a new charm for her birthday, anniversary or the birth of a child.
Spa Day
A spa day makes a perfect first Christmas gift. Pamper your wife with a relaxing day of facial, massage and manicure or pedicure. If you are not sure where to send her, ask one of her friends to suggest a nice place. Get her a gift certificate and a brochure that explains the services she will be enjoying. Some spas will provide complimentary champagne. Pay a little extra and let her have lunch as well. She will be grateful for a nice day out, leaving her stress behind.
References
Writer Bio
Christine Fletcher is a graduate of the University of Texas at Arlington earning a Bachelor's of Art in English in 1998. Having spent eight years in the field of education as a middle school language arts teacher, Fletcher is now a freelance writer and English tutor.