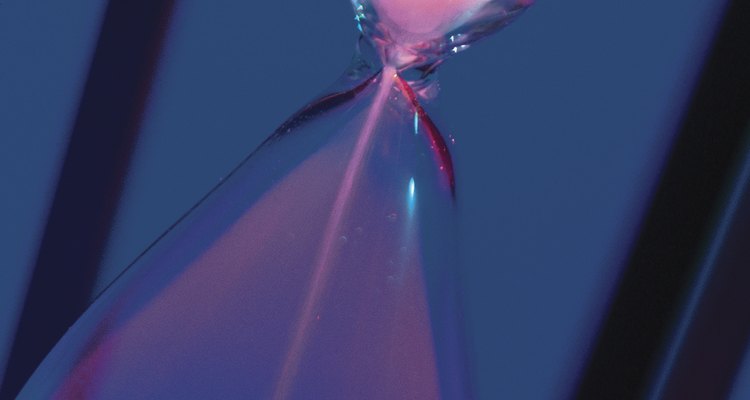 Comstock Images/Comstock/Getty Images
Understanding your body shape and figure type can help you choose clothing that fits and flatters. Body shape isn't about weight. You can have a pear-shaped or hourglass figure at any size. Understanding the difference between these two similar figure types can help you downplay problem areas, make the most of your favorite features and plan a wardrobe that works for your body.
Practical Proportions
Body types and shapes are all about proportion. Don't concern yourself with how large or small your body is but rather with the size of your hips, bust and waist in relation to one another, as well as the width of your shoulders. Whether your figure is an hourglass or a pear, your shape is affected by both your bone structure and your natural weight distribution.
Harmonious Hourglass
Hourglass figures are evenly proportioned. The bust and hip measurements are similar and the waist is noticeably smaller. Hourglass figures are always described as curvy, even when very slender. If you are short, the hourglass shape may be more pronounced, particularly if you have a short torso. Taller hourglasses or those with long torsos may find their shape is less recognizable.
Pretty Pear
Pear-shaped figures carry weight below the waist and, typically, in the lower half of the body. The shoulders are not terribly broad and the bustline is smaller than the hip measurement, sometimes by a substantial amount. A pear shape may be more defined if you are heavy, as weight is likely to collect in the hips and thighs. Many pear-shaped figures have a relatively slender waist; however, it is less noticeable than an hourglass figure's waist because of the smaller bust.
Captivating Clothes
Whether you're an hourglass or pear shape, you should emphasize your best features. For pear-shaped figures, focus on the upper body, including the arms, shoulders, bust and collarbones. Look for simple, dark bottoms and interesting, detailed tops. A-lines and full skirts will accent your waist while hiding your hips. Hourglass figures should emphasize the slenderest party of the body -- the waist -- with fitted garments, rather than loose-fitting ones. Embrace belts, fitted cardigans and nipped-in jackets to make the most of your shapely figure.
References
Writer Bio
With a master's degree in art history from the University of Missouri-Columbia, Michelle Powell-Smith has been writing professionally for more than a decade. An avid knitter and mother of four, she has written extensively on a wide variety of subjects, including education, test preparation, parenting, crafts and fashion.
Photo Credits
Comstock Images/Comstock/Getty Images