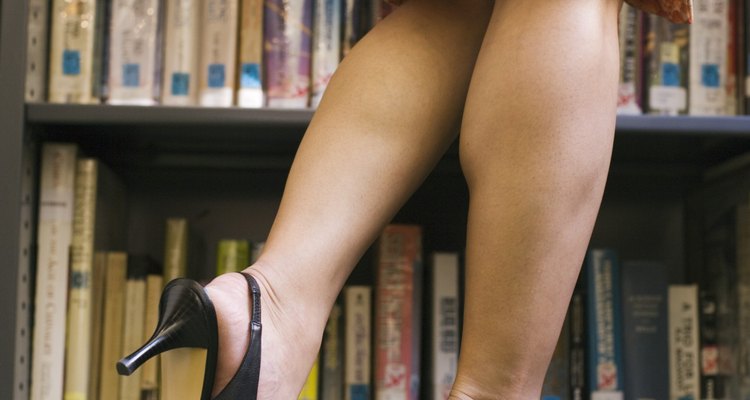 Creatas Images/Creatas/Getty Images
Skirts are a fashion staple that all women should get to enjoy but aren't always comfortable with due to larger midsections and thighs. Just because you carry more weight in this area, doesn't mean you can't look fierce in a skirt and utilize it to accentuate your style and body.
Stick with high-waisted skirts that will help flatten your tummy. Avoid those with drawstring waists, low waists, or tight elastic waists that will squeeze your midsection as opposed to flattening it.
Don't go shorter than just above the knee. Short skirts will highlight thicker thighs and your midsection area in general. Fitted knee-length skirts create a slimming effect and longer flowing skirts will de-emphasize large thighs.
Stay away from bright fabrics and patterns that will accentuate those areas you are looking to camouflage. Stick with darker solids like blacks, browns, navies and other rich colors. Save bright colors for tops and accessories that will draw attention to other parts of your body.
References
Writer Bio
Amy Davidson is a graduate from the University of Florida in Gainesville, with a bachelor's degree in journalism. She also writes for local papers around Gainesville doing articles on local events and news.
Photo Credits
Creatas Images/Creatas/Getty Images