Board shorts are often used for surfboarding, but can also be used as swimming shorts. Dozens of brands make board shorts, most of which use the standard sizes of small, medium, large, extra large and up. However, these sizes can differ by 1 inch or more between brands, so it's best to know the exact body measurements to get the best fitting pair of shorts.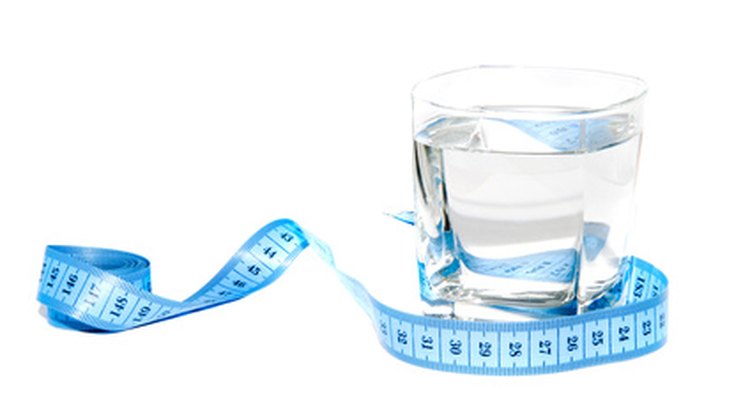 Glass with measuring tape. image by mashe from
Fotolia.com
Wrap a fabric measuring tape around the waist to get a waist measurement. Pull the measuring tape just tight enough that it feels snug.
Measure around the widest point on the hips to get the hip measurement. Again, pull the tape measure so it's snug, but not too tight.
Measure from the crotch down to a knee for the inseam measurement. If shorter shorts are desired, the measurement doesn't have to go all the way down to the knee.
Measure from the waistline down to the knee for the length measurement. Again, measure above the knee if shorter shorts are desired.
Writer Bio
Kenneth Coppens began his freelance writing career in 2008. His passions in life consist of extensive personal research on food, gardening and finding natural and eco-friendly alternatives to nearly all aspects of life.
Photo Credits