When you buy a new pair of jeans, you want them to fit perfectly. Particularly in cases where you might be ordering jeans online or through a catalog and won't be able to try them on before making a purchase, it will be useful to know what waist size, rise and inseam length fits you best. These numbers can be found by taking measurements from a pair of jeans you already own that fits well.
Lay the jeans flat on the floor or on a tabletop with the front of the jeans facing upward. Close the zipper and button.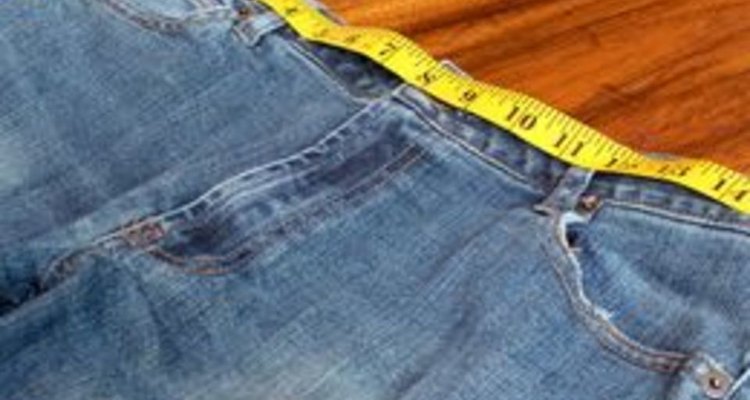 Find the waist measurement by stretching the measuring tape horizontally across the waistband while the jeans are laying flat. After measuring, multiply the number by two to determine the full waist circumference.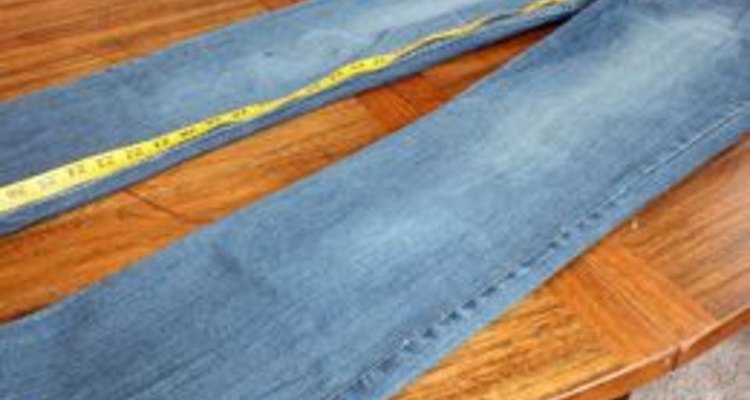 Measure the inseam by starting at the center crotch seam, then measuring all the way down one leg to the hem. Be sure that the tape measure lays flat against the jeans to get an accurate measurement.
Determine the front rise of the jeans by measuring from the center crotch seam up to the top of the waistband. To find the rear rise, flip the jeans over and measure from the center crotch seam to the top of the waistband on the backside.
References
Writer Bio
Jenny Parker is a New England-based entrepreneur who has been writing since 1995. Parker writes extensively on creative self-employment and genealogy; her work has appeared on Etsy.com and Ancestry.com. She also has self-published several short story collections and is currently working on her first non-fiction book chronicling the history of her ancestors in America.
Photo Credits