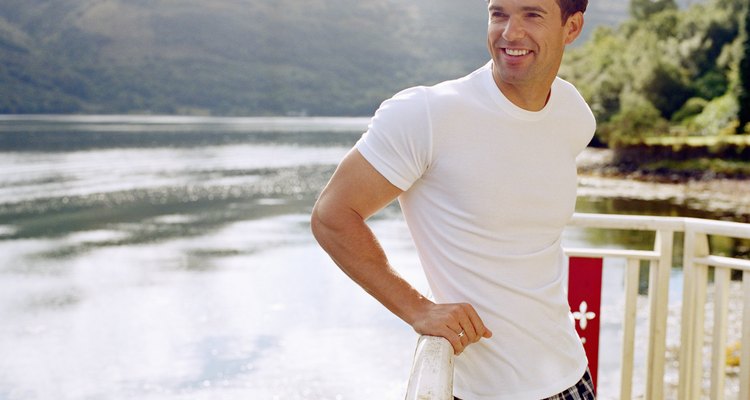 Digital Vision/Digital Vision/Getty Images
Not much in your wardrobe is more basic than a soft, comfy, wash-and-wear cotton T-shirt. The only potential complication: Along with small, medium and large sizes, there are slim and regular fits. Just like the T-shirts, though, the differences are easy and basic.
Slim Is In, but Bigger May Be Better
The move to slimmer fitting shirts began in 2000, "Bloomberg" says, with the youth market driving the change. A regular fit T-shirt runs in a straight block, from armhole to waist. With a slim fit, the sleeves will be more fitted; chest and back measurements may be a bit smaller, and the length may even be an inch or so shorter. While the slim fit is fashionable, you might consider the regular -- traditional -- fit if you're a bigger size or if you just like a loose fit for comfort.
References
Writer Bio
Bonny Brown Jones has been a writer, columnist, copy editor and senior copy editor for newspapers that have included the "Orlando Sentinel," "Miami Herald" and "Columbus (Ohio) Dispatch." Jones has a Bachelor of Arts in English from Ohio State University.
Photo Credits
Digital Vision/Digital Vision/Getty Images