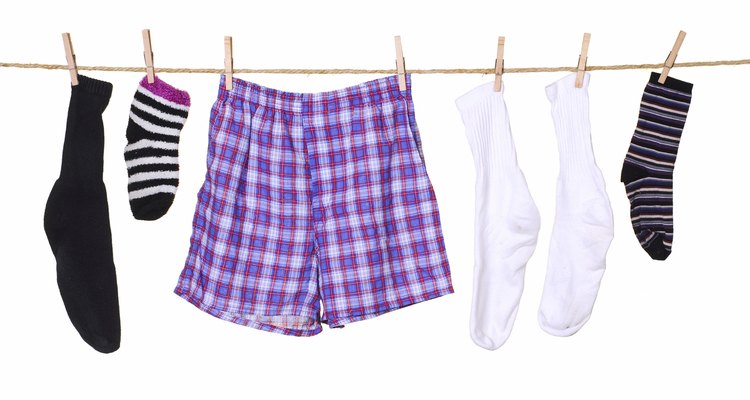 franklin lugenbeel/iStock/Getty Images
There are many terms for men's underwear, including briefs, boxer briefs, boxer trunks, jockey shorts, "tighty whities" and others. Increased confusion results from companies labeling similar items under different names. Briefs are tight and supportive, with no legs. Boxers are loose and not supportive. However, boxer briefs and trunks are two different things entirely, and combine several features.
History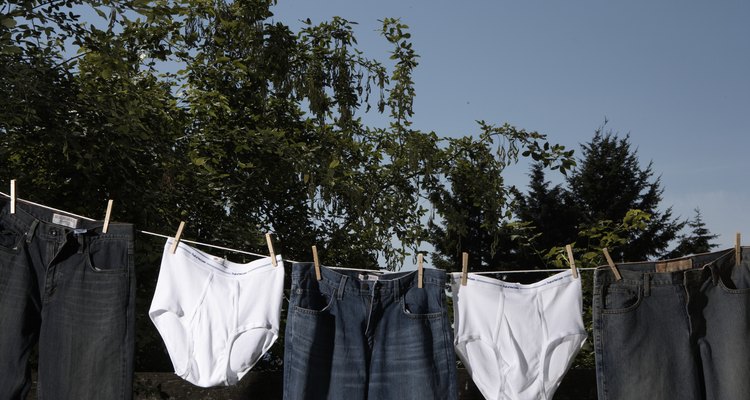 Thomas Northcut/Photodisc/Getty Images
Men's underwear has come a long way since loincloths. According to writer Ethan Trex, Jacob Golomb created the first boxer-type garments with elastic bands in the 1920s. Soon after, a postcard showing men in bikini swimwear inspired regular legless briefs, according to Trex. The first legless briefs were Jockey brand and began selling in Chicago in 1935. Beginning with mass advertising and companies like Calvin Klein and Joe Boxer, boxers gained popularity in the 1970s and 1980s.
Fashion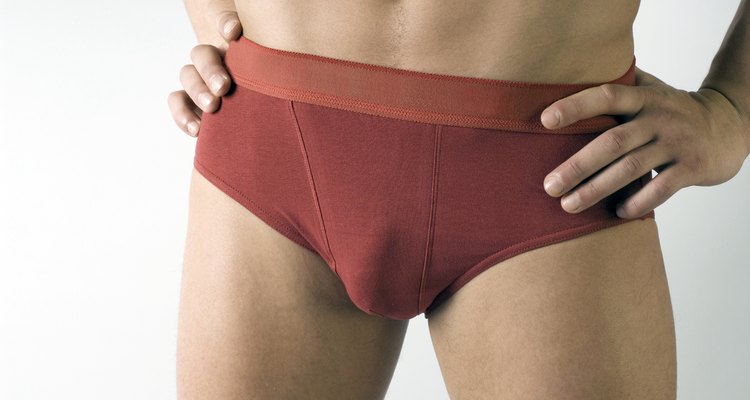 Nikolay Pozdeev/iStock/Getty Images
As the advertisement of undergarments for both women and men became more acceptable, men's underwear transformed from predominately white to a wide variety of colors, fabric choices and designs. Calvin Klein had billboards and advertisements with actor Mark Wahlberg in boxer briefs in the early 1990s. Legs ranged from none to approaching the knees. Variety, and the confusion of terms, escalated as companies fought for a share of the market.
Difference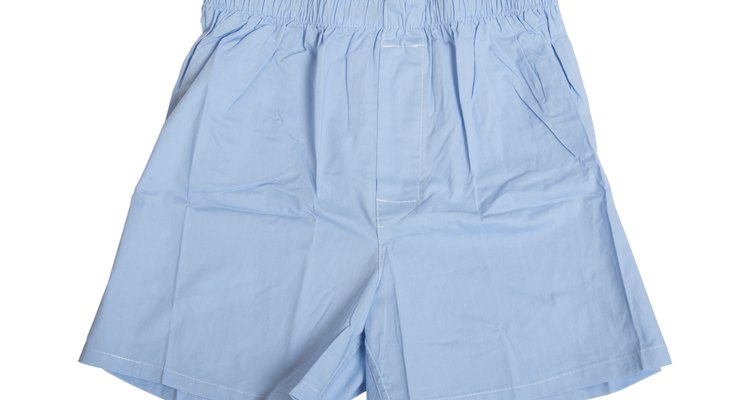 Eillen/iStock/Getty Images
Although many of the original designs were tight and supportive, in the 1990s, men's underwear generally began to get looser and longer. The boxer briefs combined support with longer leg. According to FreshPair, although both trunks and boxer briefs have legs, the difference between trunks and boxer briefs is that the trunks' shape is squarer and has shorter legs. Both styles are supportive, not loose-fitting, undergarments. The difficulty in distinguishing between trunks and boxer briefs arises because there is no industry standard stating how long or short they should be to fit which label. In fact, some companies, such as HisRoom, classify trunks as a type of boxer brief.
Considerations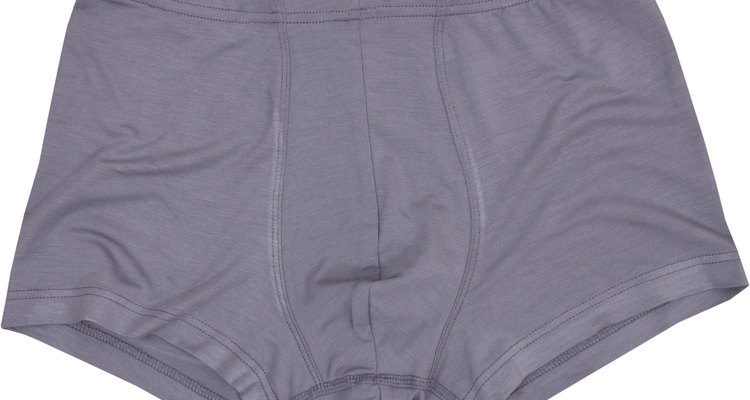 khvost/iStock/Getty Images
Closer-fitting underwear tends to blend in better under clothing, and both trunks and boxer briefs fit that choice. Trunks' shorter leg might better for men wearing shorts or tight pants. Huskier men sometimes find a better fit in the trunks' square shape. Boxer briefs are preferable for those looking for a longer leg and a closer fit in the crotch area.
A Related Debate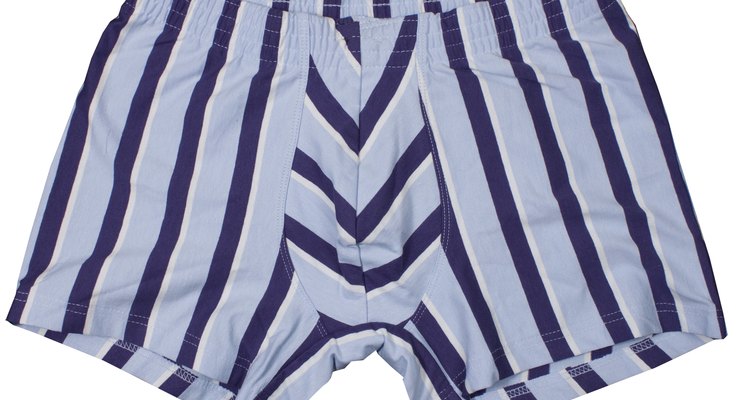 khvost/iStock/Getty Images
Consider also that testes' increased temperature can affect fertility, according to many experts. Although the topic is still out for debate, if you are trying to get a woman pregnant, think about avoiding tight clothing and underwear if it increases the temperature of your testes.
References
Writer Bio
Daniel Cobalt lives in Georgia and has been writing online for over five years. He has a technical certificate in printing from the Philadelphia Printing School. His areas of expertise include fitness, home schooling, parenting, personal relationships, small business ownership and pet topics including breeding, training and responsible ownership.
Photo Credits
franklin lugenbeel/iStock/Getty Images