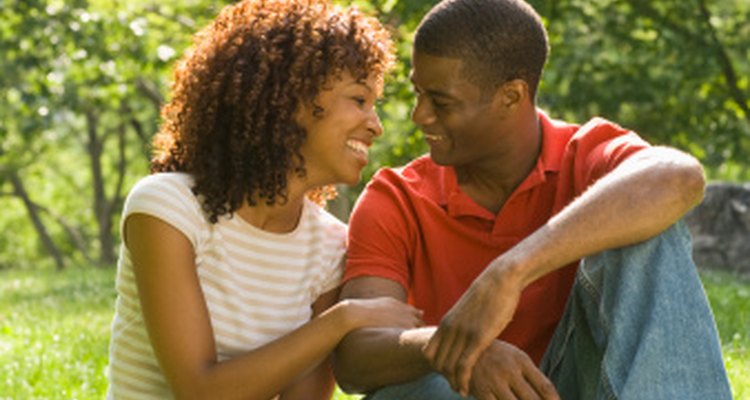 Comstock Images/Comstock/Getty Images
Whether it's jeans, dress pants or more casual designs, the differences between pants designed for men and those designed for women are subtly varied. As most pants are crafted in the same manner, it's often just little distinctions that separate a man's pant from those designed for a woman.
Men's Sizing
Perhaps the largest distinction between men's and women's pants is in the way they are sized. Men's pants tend to be visibly wider and longer than those made for the opposite sex, and are marked with two numbers to label size — one indicating the waist size and one signifying the inseam, or leg length — in inches. For example, a pair of male pants marked with the numbers "36-34" is designed for a man with a 36-inch waist and legs that are roughly 34 inches long from the inseam.
Women's Sizing
Pants sized for women are marked with just one even number starting at zero. There is no industry-wide standard for sizing women's pants, so a size 10 purchased from one designer could vary substantially from the same size of another manufacturer. Furthermore, rather than measuring the inseam to determine the pants' length, there are just four common choices — petite, short, regular and long.
The Rise
The rise of a pair of pants determines how high up on the waist they sit. Although all types of rises are available both to men and women, women can often wear a low-rise pant and find it very flattering, whereas most men would shy away from wearing pants that sit so low to the waist. Medium-rise pants rest just below the navel — a cut that flatters almost any body type, male or female.
Color and Pattern
While a huge variety of colors are available to both sexes, women are far more likely to choose brighter colored, patterned or decorated pants. Men, on the other hand, tend either to stick to traditional men's patterns such as hounds tooth, pinstripe or plaid, or to solid, darker colored pants.