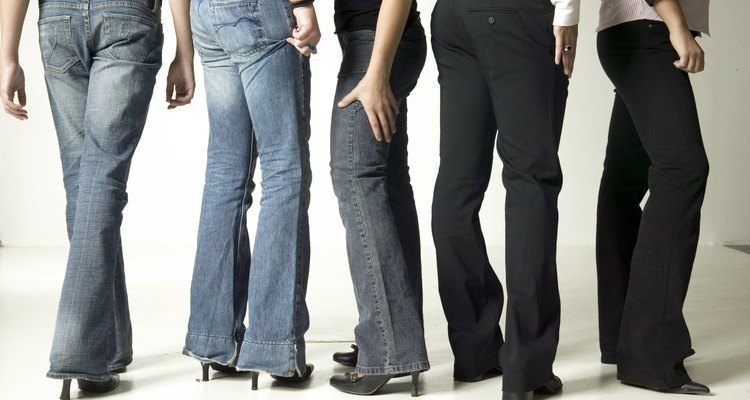 Photodisc/Photodisc/Getty Images
The selection of pants available for ladies is vast. Whether casual or dress, women have countless types of pants to choose from. Each style helps disguise a specific body type and is made from different materials to accommodate every season of the year.
Denim Jeans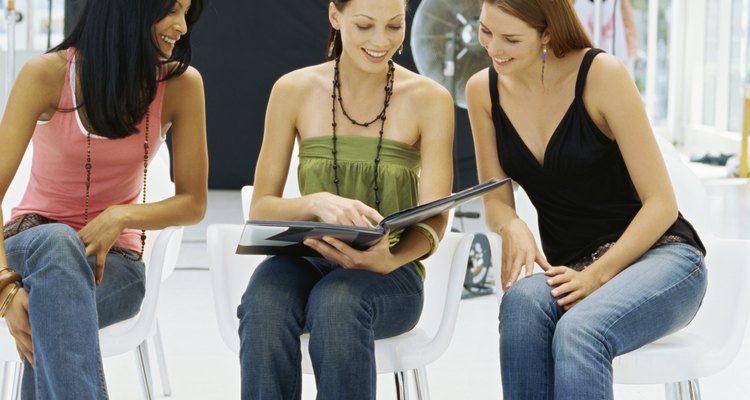 Stockbyte/Stockbyte/Getty Images
The most popular pants, denim jeans are available in countless colors and styles. Skinny jeans are slimming, yet fitted. Dark-colored skinny jeans with a light-colored top will create a slimming effect for most women. Straight-fit jeans are a modern approach to denim. These are best for slim women, as the pants are not too tight but also do not flare, thus drawing attention away from a thicker middle. Tapered jeans, although outdated, are another type of denim-jeans style. Tapered jeans go down the leg and are smaller at the ankle then any other part of the jean. Wide-leg jeans are those that flare from the hip and create the look of a longer leg.
Trousers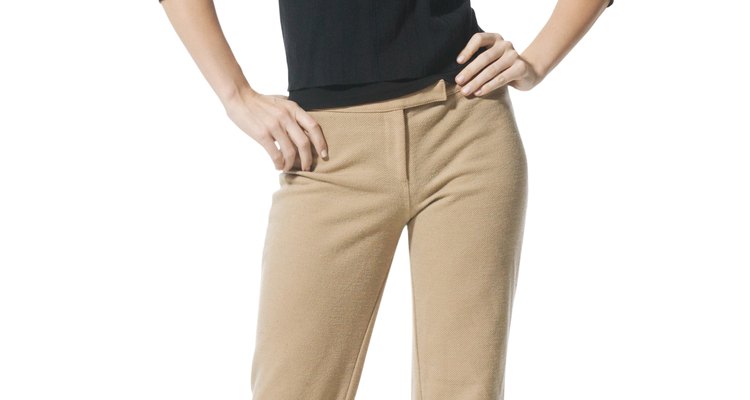 Photodisc/Photodisc/Getty Images
Although simple, a nice pair of trousers can be dressed up to create a classic look. For example, khaki trousers can be teamed with a white button-down blouse and finished with a brown braided leather belt. Ultimately, trousers are made in a variety of colors and materials. The second-most-popular type of pants for ladies, trousers are versatile for the office or for at home.
Cropped Pants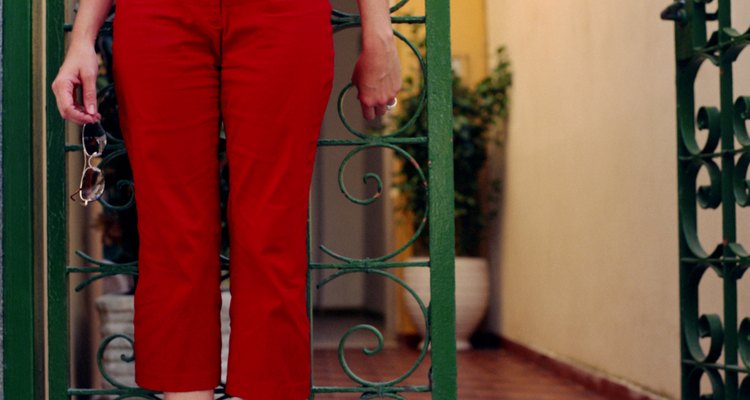 Creatas/Creatas/Getty Images
Perfect for warmer weather, cropped pants are flattering and can be worn for casual and dressy occasions, including in the office. A more classy approach than shorts, one type of cropped pants is the capri. Available in a variety of fabrics, including cotton, denim or nylon, capris are just one of the countless pants styles popular among women. Pedal pushers are another cropped pant variation, with hemlines that extend farther down the leg then those of capris.
Sweatpants/Yoga Pants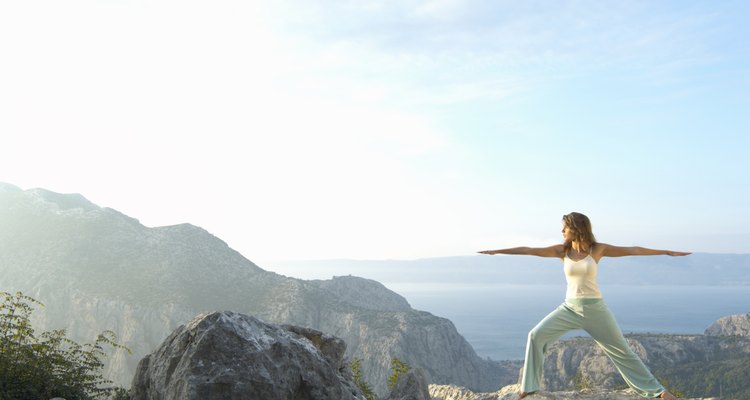 Janie Airey/Lifesize/Getty Images
This casual style is comfortable to wear while relaxing around the house or working out. They are typically made of cotton and come in a variety of colors or designs. Keep in mind that fitted sweatpants are more flattering than oversized and baggy sweats, as baggy clothes actually create the illusion that you are bigger than you are.
Palazzos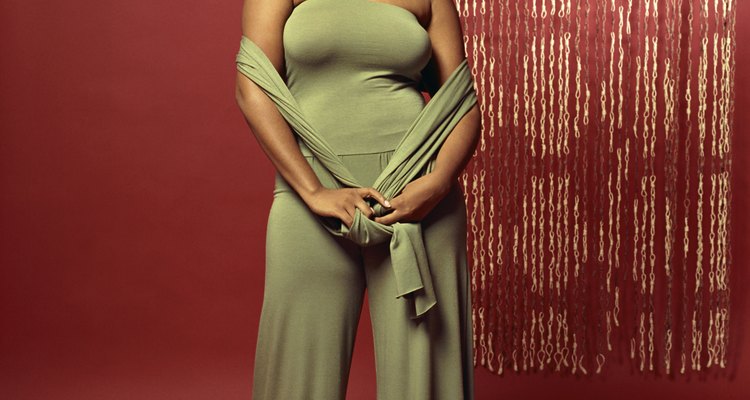 Creatas/Creatas/Getty Images
These loose-fitting trousers have wide legs. They are suited for curvier women, as they typically drape the body, creating a slimming illusion. They are lightweight and wrinkle resistant and often include a belted material waist. They can be worn casually with a tank or blouse and dressed up with a pair of high heels.
References
Writer Bio
Jessica Anne Elizabeth, co-founder of thinkgirl.net, is an established freelance writer and editor with a expertise in the beauty industry. Her areas of interest include hair, make-up and skincare, as well as reproductive health and pregnancy. She holds a bachelor's degree in journalism from Rutgers University.
Photo Credits
Photodisc/Photodisc/Getty Images