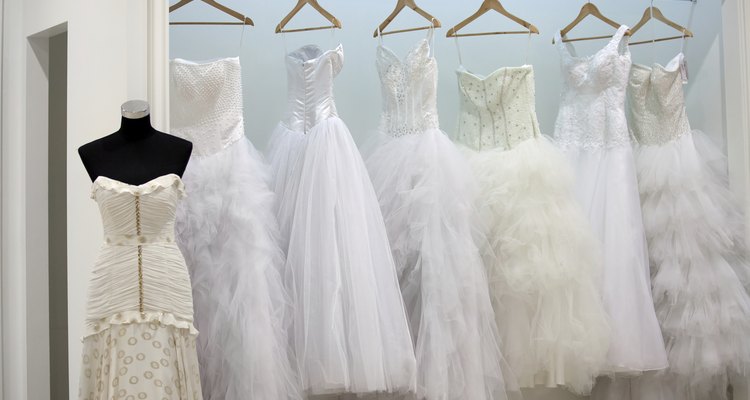 Gordana Sermek/iStock/Getty Images
Shopping for clothes as a petite woman is difficult, but looking for a wedding dress can be even harder. Styles with huge, poofy skirts and heavy embellishments only overwhelm a short bride, and empire waist or mermaid dresses can make a petite woman look even shorter. Do your homework before you go dress shopping and learn the best styles to suit your body; after all, your wedding dress will be displayed in photos for the rest of your life.
Styles to Avoid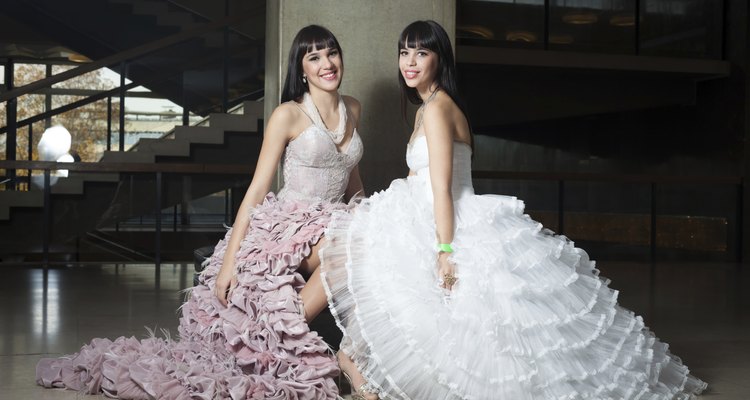 paulprescott72/iStock/Getty Images
Cross voluminous ballgowns off your list; a petite woman will be swallowed up by its full skirt. The same rule goes for dresses with heavy beading or large ruffles and bows. Stick to a natural waist; empire waists and drop waists can break up a short silhouette, according to Wedding Channel.
Sheath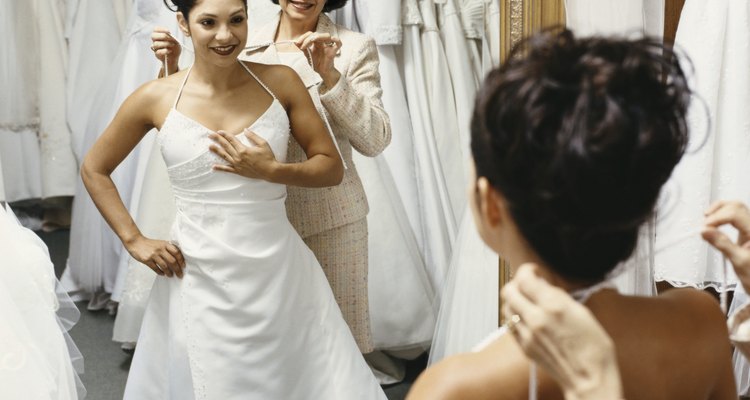 Digital Vision./Photodisc/Getty Images
The uncluttered, lean shape of a sheath dress especially flatters a shorter bride. Brides.com recommends choosing a sheath style to create an unbroken line that elongates the figure. These styles are usually strapless or sleeveless, and work best on a toned figure.
A-line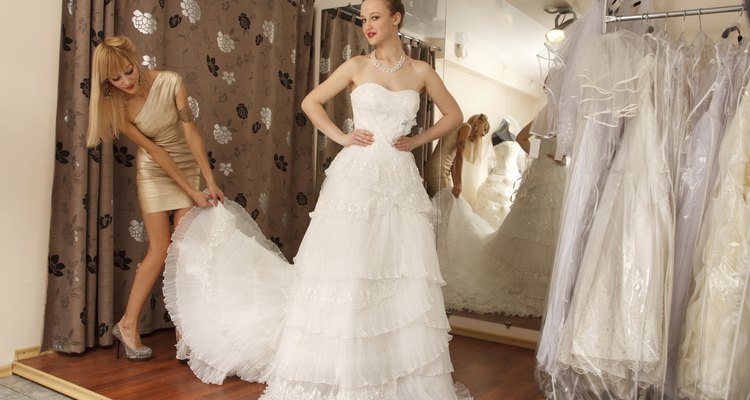 FurmanAnna/iStock/Getty Images
An A-line dress flatters almost any woman because of its fit-and-flare shape, and also works well to camouflage bottom-heavy figures. The skirt is fuller than a sheath, but not big enough to overwhelm a short figure. If you choose an A-line style with beading or other adornments, The Knot recommends keeping the detailing small and simple.
Slip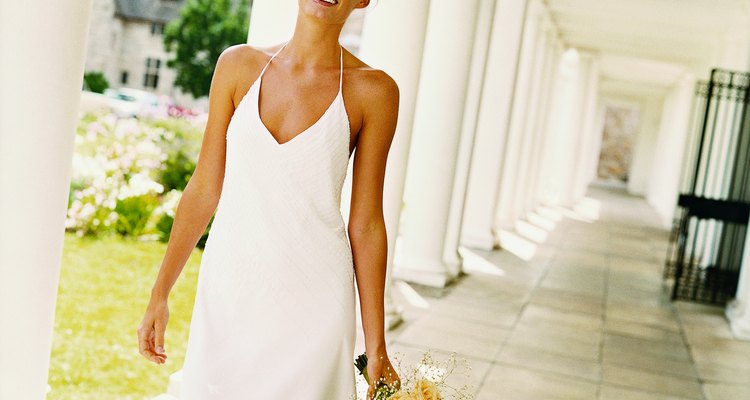 Digital Vision./Photodisc/Getty Images
Brides.com suggests wearing a simple, formfitting slip dress to create the illusion of height. A slip dress usually comes in lighter fabrics like silk, and is suited for a more casual affair like a beach or garden wedding. Be aware that a slip dress is by nature quite clingy; avoid this style if you're not comfortable with showing off your physique.
References
Writer Bio
Based in Philadelphia, Eliza London has been a freelance writer since 2004. Her work has appeared in business and retail trade magazines, as well as on numerous websites. London holds a Bachelor of Arts in journalism from Susquehanna University.
Photo Credits
Gordana Sermek/iStock/Getty Images