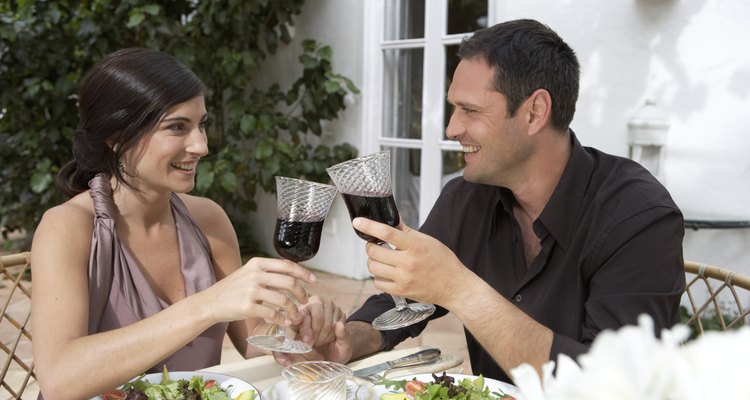 Maria Teijeiro/Digital Vision/Getty Images
It might feel like yesterday when you took your husband's hand in marriage, but a quick glance at the calendars remind you that your 15-year wedding anniversary is fast approaching. Whether you're shopping for the right anniversary gift for your husband or want to surprise a close male friend with a present to recognize his 15th anniversary, you have several choices at your disposal. Buy a gift that's traditional or contemporary, take a trip or be smart with a money-conscious choice.
Following Tradition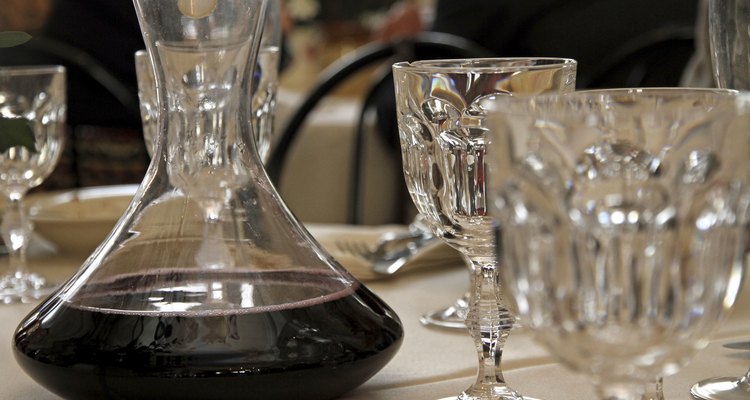 federicofoto/iStock/Getty Images
The traditional gift for a 15th wedding anniversary is crystal, and while the man in your life might not be one for a crystal ring or earring, there are still several viable choices. If he's a flashy dresser, buy crystal cufflinks. For the man who enjoys sipping spirits, a set of crystal whiskey glasses allows him to enjoy his drink in style. A crystal decanter makes a stylish addition to any liquor cabinet or shelf in the home.
Modern Gifts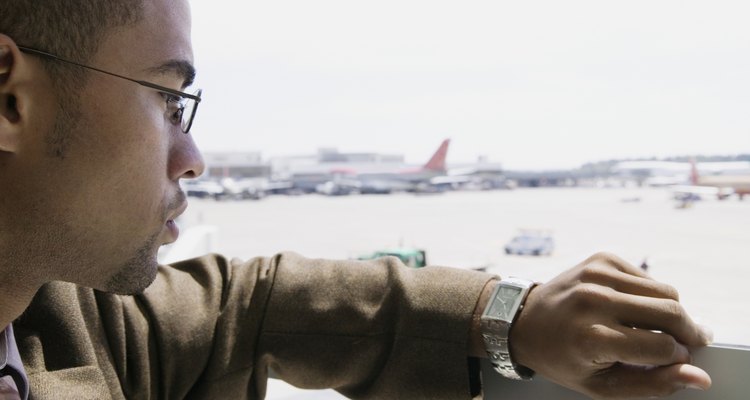 ColorBlind Images/Blend Images/Getty Images
The modern gift to give someone celebrating his 15th wedding anniversary is a watch. Don't just head to the nearest department store and buy the first watch you see. For the man who frequently dresses up, buy a formal watch and have the back engraved with a sentiment such as "Best wishes for 15 years" or opt for a pocket watch for the man who enjoys being a little different. If the man enjoys being active, buy a running watch, impact-resistant fitness watch or a hiking watch. For the techie, shop for a watch that syncs with his smartphone or a smartwatch that allows Internet browsing.
Travel Gifts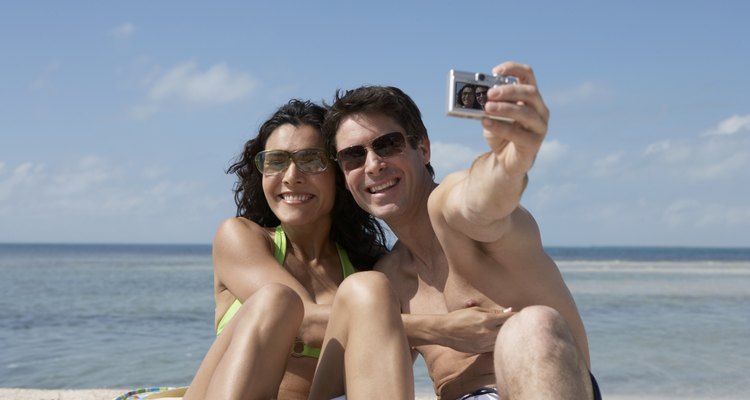 Kraig Scarbinsky/Digital Vision/Getty Images
Taking a trip can help you and your spouse enjoy the milestone together. Although the nature of the trip can depend on your interests, you can include the traditional crystal theme in your travel destination. For example, visit Crystal River, Florida, to enjoy the selection of fine restaurants, golfing and snorkeling among the manatees, or get away from it all at North Carolina's southern Outer Banks, known as the Crystal Coast.
Budget-Minded Gifts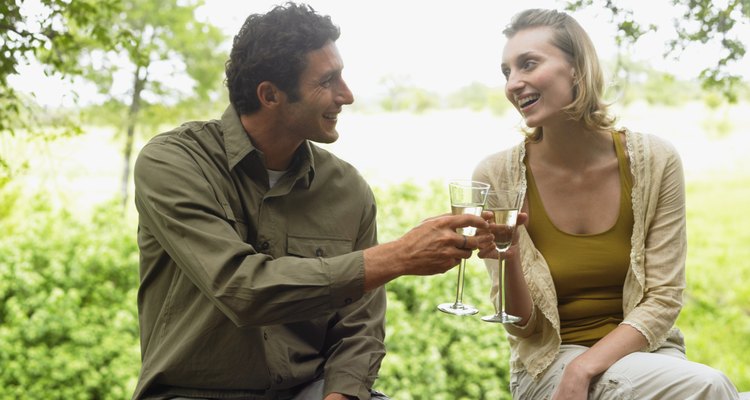 John Rowley/Digital Vision/Getty Images
Be financially responsible with a gift that won't break the bank. Buy a double picture frame and load it with a picture from your wedding day and a recent shot or buy a pair of wine glasses and enjoy your favorite wine together. Take some time to list the 15 things you best enjoy about your spouse and then read them aloud.
References
Writer Bio
Toronto-based journalist William McCoy has been writing since 1997, specializing in topics such as sports, nutrition and health. He serves as the Studio's sports and recreation section expert. McCoy is a journalism graduate of Ryerson University.
Photo Credits
Maria Teijeiro/Digital Vision/Getty Images