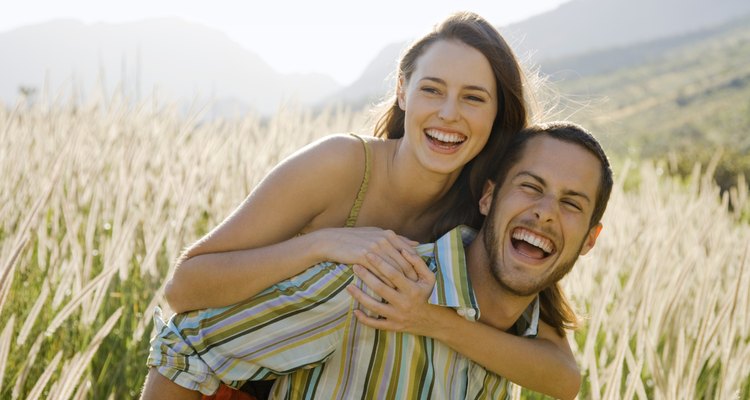 Jupiterimages/Goodshoot/Getty Images
The two-year dating anniversary signals that you and your boyfriend are committed to each other. Some people abide by the rules of certain types of gifts for different anniversaries, but these types of gifts might not be his style. If you'd rather break from the standard rules, give your boyfriend a unique gift that he will surely love. After two years of dating, it is okay to splurge or be romantic with your gifts.
Practical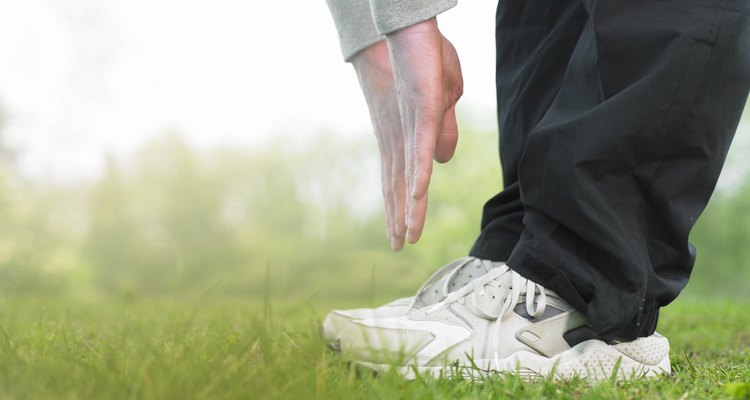 John Howard/Photodisc/Getty Images
If your boyfriend isn't into fussing over special occasions, then a practical gift is a safe way to make sure you don't go overboard with generosity. Get him something he needs or that you know he wants. Perhaps you've noticed that his sneakers have seen their last mile and you could get him that pair he's been eyeing at the mall. A boyfriend who is about to enter the professional workforce could benefit from a new suit jacket and tie. If he is interested in video games, get him the latest game or splurge on the new game system you know he wants. Even a new bus pass is a charming way to say, "I love you," and may signal to your boyfriend that you really pay attention to his needs.
Lessons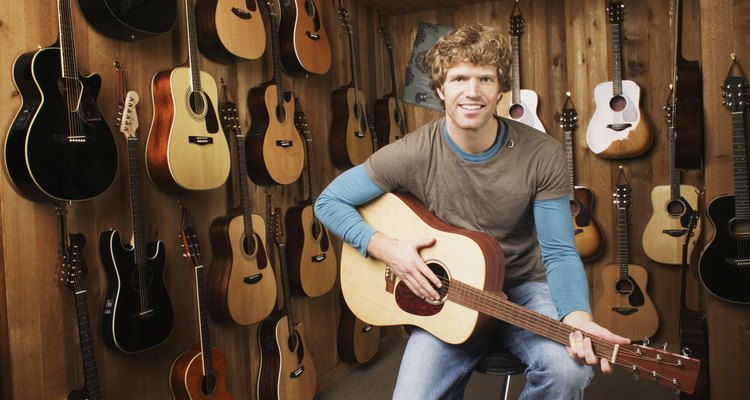 Jupiterimages/Brand X Pictures/Getty Images
Boyfriends who are interested in expanding their skills or developing hobbies will appreciate a gift of lessons in some activity. If he's expressed an interest or shown promise in photography, pay for him to attend a photography workshop at a local community college. Perhaps he's always regretted not following through with guitar lessons as a kid and you could help him to rediscover his musical interests. You can also take lessons together. If you have an art studio in your area, take a pottery or painting class together and make works of art for each other. Cooking lessons are ideal for couples that enjoy spending time in the kitchen and trying new foods. If you and your boyfriend like to go out to clubs on weekends, surprise him with dance lessons so you can impress the crowds.
Experience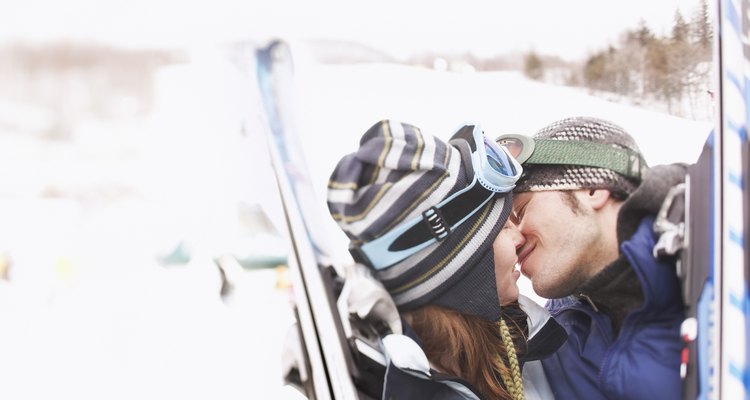 Jupiterimages/Brand X Pictures/Getty Images
Giving your boyfriend an experience gift requires careful planning and paying attention to things he's always wanted to do. A guy who is interested in sports would love tickets to the next baseball or basketball game. Get him tickets to see his favorite band if they'll be near your town. Take him to an amusement park to try out the new roller-coaster or let him test his skills on the ski slopes. Your guy might enjoy skydiving if he's an adventure seeker or an excursion train ride if he's into sight seeing. You could even plan a day at a history or art museum that he's always wanted to visit.
Romantic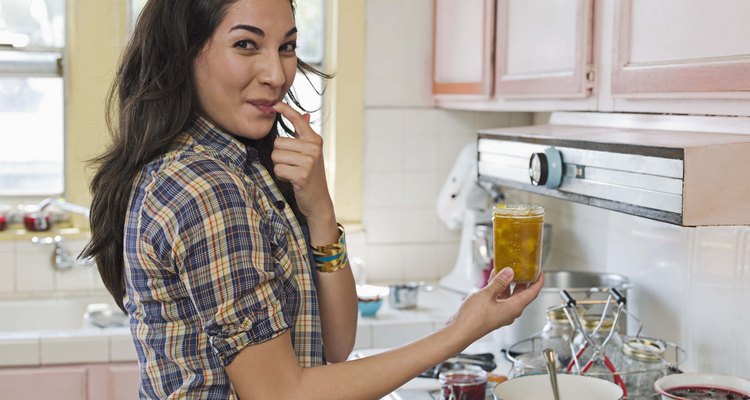 Jupiterimages/Brand X Pictures/Getty Images
Romantic anniversary gifts are the ideal way for you to get to celebrate with your special guy. The range of gifts largely depends on your budget, but you're sure to find a gift that will bring you even closer together. If you're the type of couple who enjoy quiet evenings and little fuss, then cook him his favorite meal and rent his favorite movie for a quiet evening indoors. Surprise him with a hot air balloon ride, complete with dinner service for two. Give him a token of your first date, such as a CD of your first dance songs, gift certificates to the restaurant or a scrapbook of your time together. If you have the time, treat your boyfriend to a romantic weekend getaway to wine country or a couple's cruise to the Caribbean.
References
Writer Bio
A former cake decorator and competitive horticulturist, Amelia Allonsy is most at home in the kitchen or with her hands in the dirt. She received her Bachelor's degree from West Virginia University. Her work has been published in the San Francisco Chronicle and on other websites.
Photo Credits
Jupiterimages/Goodshoot/Getty Images