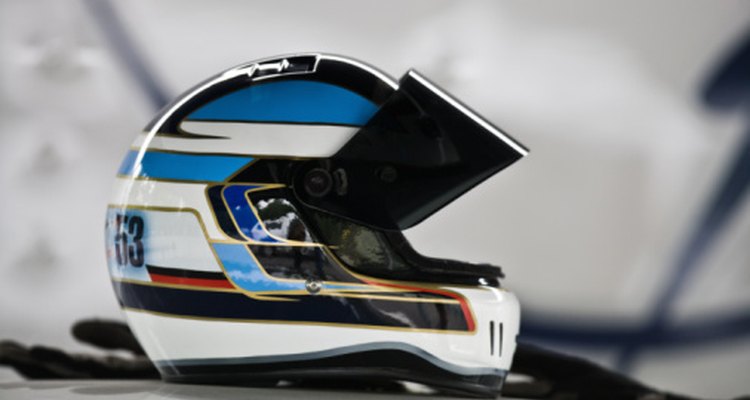 Jupiterimages/Photos.com/Getty Images
Dinner and a movie is always a safe option when giving a personal gift to any person, but there's no reason to stick with the tried and true when a man is turning 49, and has only one more year to go before his milestone half-century mark. Many men love the gift of experience – things to do, places to go – especially if they've never done them or gone there before.
Automotive Accessories
A great idea for a man who loves to feel adventurous in the comfort of his own vehicle is to get a GPS system installed in his car. This way he can travel without having to worry about getting lost and having to ask for directions. A fantastic car stereo with iPod, satellite radio and phone dock are also gifts he'll appreciate. (Unless he's a mechanic, hire a professional car stereo service to install them.) Any other after-market gifts for his car may be well appreciated, too, from an inexpensive key ring with the car's emblem on it to new floor mats, or a steering wheel cover.
Adventure
Many men enjoy physical activity and learning new things, but at 49 years of age with a busy life, your gift recipient may not take enough time to spread his wings throughout the year. An exciting birthday gift might be to fly him somewhere for an experience that he'll never forget. In South Miami, Florida, he can take a fencing lesson from an highly experienced coach who provides all equipment. (miamifencingclub.com) Or head to the New York City borough of Queens to rent a Harley Davidson for a day. (cloud9living.com) A thrilling gift on the west coast, in Anaheim, CA , is to climb aboard a flight simulator and experience the challenge of jet fighter action. (flightdeck1.com)
Relaxation
There are thousands of reputable day spas throughout the country, and an hour in a massage at one makes a relaxing gift. Also, tickets to his favorite sports event are always welcome by many 49-year-old men, especially if he can take friends along to enhance the afternoon.
Food and Drink
Many harbor or riverboat cruises offer gourmet dinner or wine tasting tours. For example, observation decks are provided for optimal viewing of the nation's capital while dining in elegance in Washington DC., or cruise around Manhattan while tasting selected wines. (Both available on cloud9living.com). Or, maybe your gift recipient would enjoy relaxing at home, tasting new flavors of beer, if given a beer of the month gift.
References
Writer Bio
Ann LaPan travels exuberantly in body and mind via planes, trains, automobiles and superb literature. A webmaster, website designer, graphic artist, accountant and musician (Jill of all trades, master of a few), she writes Today's Horoscope for Shooting Star Astrology.com.
Photo Credits
Jupiterimages/Photos.com/Getty Images