Marines work hard, in the field and on base. Whether you and your marine boyfriend have recently started dating or you have been together for some time, you can find plenty of gift options that he will love. When giving gifts to a Marine, keep it simple and functional, with a personal touch to show him how much you care.
Gift Basket
If your Marine is on deployment or at his home base, a gift basket filled with essentials is always welcome. Fill it with clothing he can wear to P.T. (Physical Training), his favorite personal care items, pens, prepaid calling cards and snacks. You might also want to include books he has been wanting to read, video games or magazines, if your Marine boyfriend enjoys media gifts.
Photo Book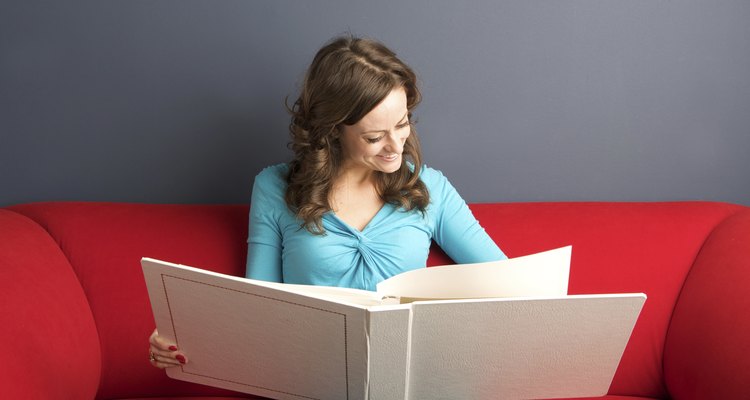 Donna Coleman/iStock/Getty Images
If your Marine boyfriend is going to be deployed in the near future or you are in a long-distance relationship, use a photo book to showcase memories you two share. Include photos of both of you and of places you two have been together. You can also contact his parents or a close relative to get baby pictures, pictures of a beloved family pet and family photos that he cherishes. Snapfish and Shutterfly both provide easy templates and instructions for making a photo book (see Resources).
Trip
Jupiterimages/Polka Dot/Getty Images
If your budget and schedule allows, take a trip together to get in quality time and create memories before he has to go back on duty. The trip can be for an entire week, or simply a long weekend. Explore a local town or fly to the beach. Taking a trip together can help your Marine refresh and rejuvenate after a grueling deployment, or help him prepare for an upcoming one. Priceline.com, Hotels.com and Kayak.com all offer a trip planning service and strive to get you the best deals on hotels and flights (see Resources).
Watch
andy_Q/iStock/Getty Images
A Marine needs to be on time to P.T., training or other mandatory activities, so you might consider giving him a functional watch. It does not need to be flashy or expensive, but it should be waterproof, and have a back light or illuminating hands. For an extra personal touch, have the back of the watch engraved with your initials or anniversary date. The Timex Camper watch is one affordable option. Marine Shop and Bradford Exchange also offer military watches (see Resources).
References
Writer Bio
Rachel Burton started writing professionally in 2008. Her work can be found in "Out N' About" newspaper. Burton has a Bachelor of Arts degree in English and sociology.
Photo Credits