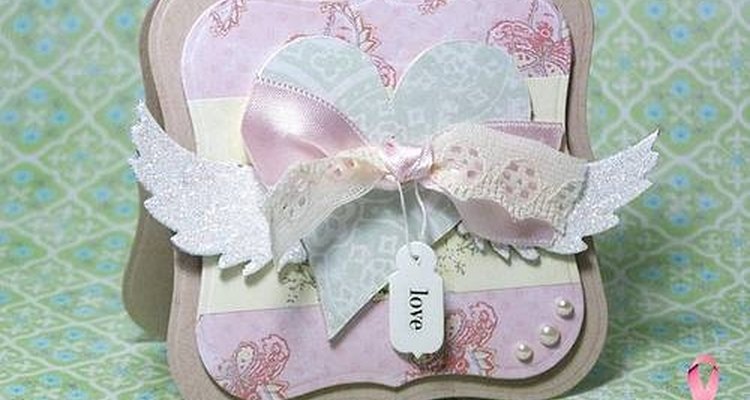 www.flickr.com/photos/morshmelo/3177662090
Make singing birthday cards for family and friends. Create singing e-cards online. Get crafty making a card with a recordable chip by acquiring software that allows you to record your own voice on cards you create to send, or use an online digital video card-sending website and sing your very own video birthday song. Many ways exist to send singing birthday cards, from the simplest e-card with canned music to an extravagant handcrafted card. Decide which you wish to make following these simple guidelines.
Make singing birthday cards the crafty way by purchasing recordable voice modules. Create cards just like the singing ones in stores with these handy, relatively inexpensive tools. Available at some hobby shops and online, they come with adhesive backing and directions for where to place them so that the card sings upon opening. Buy blank cards specially designed for inserting voice modules that have a double-layered page where the greeting normally exists; this hides the voice module when inserted.
If the specially designed cards are unavailable, create a double-layered back page by folding a long, thin, rectangular piece of cardstock into thirds. Fold both ends inward. The left hand flap becomes the front of the card and the right hand flap folds over to create a double back. The directions on the adhesive backed voice module instruct you on how to place it in the card.
Download or purchase a software package for creating your own e-cards with recordable voice options. Programs installed on your own computer sometimes offer more options for adding your own images and effects. Use these programs and add text, images and effects from your own computer, as well as the recorded voice option. The e-cards you create in this way never expire while being stored on someone else's website and they have no ads attached.
Create a singing birthday e-card from any of the many e-card websites available on the Internet. You lose the option to record your own voice on most of these sites; however, they generally have a large variety of popular and original music from which to choose. Some sites allow for uploading photos and adding special effects as well.
Create a singing birthday card completely by phone. Order a greeting card by telephone at sites such as voicecards.com and record your own singing birthday message. After reviewing the message, order the card you wish to have the recording included in by phone. The company then creates the card with your recording and mails it to the person and address you provide.
Make a digital singing birthday card online at sites such as dvcards.com. At this site, you create a short video on which you could sing "Happy Birthday." After previewing your short video, you provide the information for the receiving person and the website sends your digital singing birthday card to them.
Writer Bio
Elizabeth Stover, an 18 year veteran teacher and author, has a Bachelor of Science in psychology from the University of Maryland with a minor in sociology/writing. Stover earned a masters degree in education curriculum and instruction from the University of Texas, Arlington and continues to work on a masters in Educational Leadership from University of North Texas. Stover was published by Creative Teaching Press with the books "Science Tub Topics" and "Math Tub Topics."
Photo Credits
www.flickr.com/photos/morshmelo/3177662090