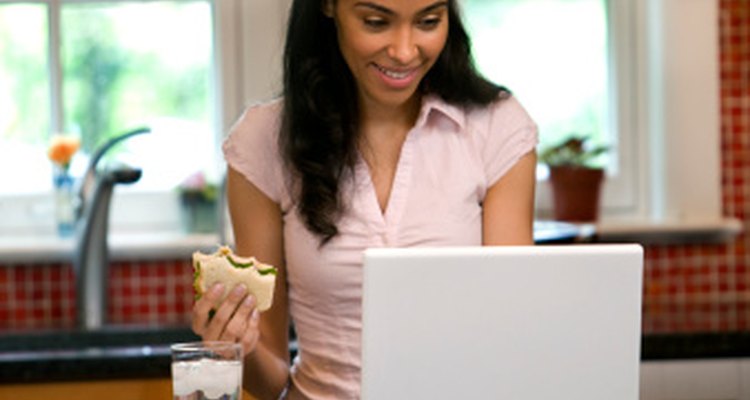 David Sacks/Lifesize/Getty Images
Weddings today are increasingly impacted by modern day technology. Although written and post mailed RSVP cards are still the norm, some couples are opting for a more environmentally friendly and tech savvy RSVP process by having guests respond online. This practice involves another increasing wedding trend: wedding websites. Couples can create a wedding website, through wedding planning website TheKnot.com, for example, and include a wealth of information that would never fit onto a traditional invitation. Guests can also RSVP to the event via the website, which can be a lot more convenient for the guests as well as the wedding couple.
Read the invitation on the couple's wedding website. The exact URL for the website should be included. The URL should have "TheKnot.com" in the URL, followed by backslashes and the name the couple gave their wedding website, such as their names.
Type in the URL and view the couple's wedding website.
Click on the "RSVP" tab on the bottom of the left-hand navigation tab.
Type in your first and last name in the fields provided and click "Submit."
Enter the name of your guest or date for the wedding and click "Submit."
References
Writer Bio
Michelle Barry graduated from Salve Regina University with a Bachelor of Arts in English. Since then, she has worked as a reporter for the Wilbraham-Hampden Times, an editor for Month9Books and Evolved Publishing, editor and has spent the past seven years in marketing and graphic design. She also has an extensive background in dance.
Photo Credits
David Sacks/Lifesize/Getty Images