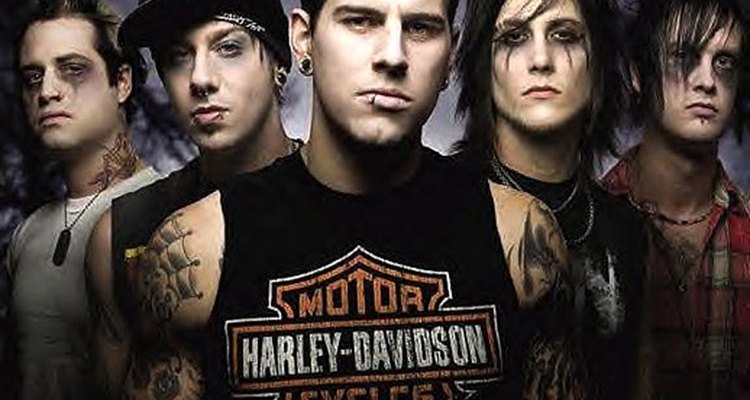 Rockintown.com, Bebo, Matrock.net, Associated Content
M. Shadows, born Matthew Sanders, is the lead vocalist for the hard rock group Avenged Sevenfold. The group originated in Huntington Beach, California. The group became a success shortly after their album "City of Evil" was released in 2005. Since then the members, including M. Shadows, have become the ones to watch in the music and fashion scene. Here are a few steps that will break down the different aspects of his dark look.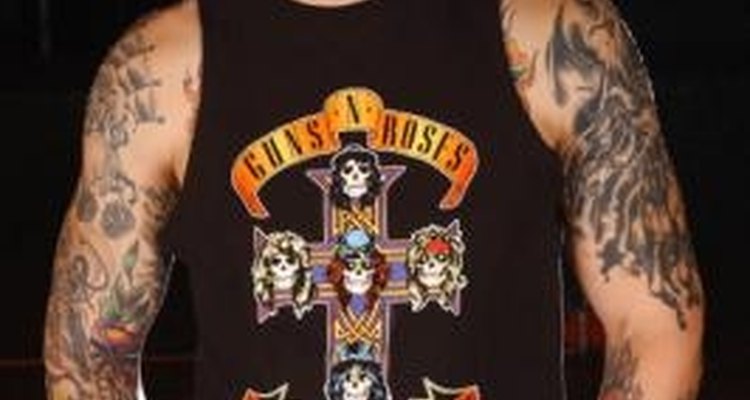 Go biker. One of the looks that M. Shadows has is an old school biker. Take a vintage Guns 'N Roses T-shirt and cut off the sleeves. Black Dickie pants with a skull belt and dark tinted aviator glasses complete this look.
Lean towards the Emo-Goth style that M. Shadows has worn. Try a black button up shirt, with black Dickies and black shoes. The key is to be dark from top to bottom. Add black nail polish and eyeliner for more of an impact.
Get body piercings. One major part of M. Shadows look is body piercings. You can use clip-on earrings to get this look. His most recognizeable piercing is off to the side of his bottom lip. A clip-on ring can give you the genuine look without the pain.
Get inked. M. Shadows is covered in tattoos, especially on his arms. Just as with fake piercings, you can get a temporary tattoo. A lot of tattoo artists will apply them and they look just as real, but don't last a lifetime.
Writer Bio
Krystal Clark began writing professionally in 2006. She has written for the Askew Reviews website and is the associate editor for a television and film blog ScreenCrave. Clark holds a Bachelor of Arts in media arts and studies, with a concentration in film theory, history and production, from Wayne State University.
Photo Credits
Rockintown.com, Bebo, Matrock.net, Associated Content