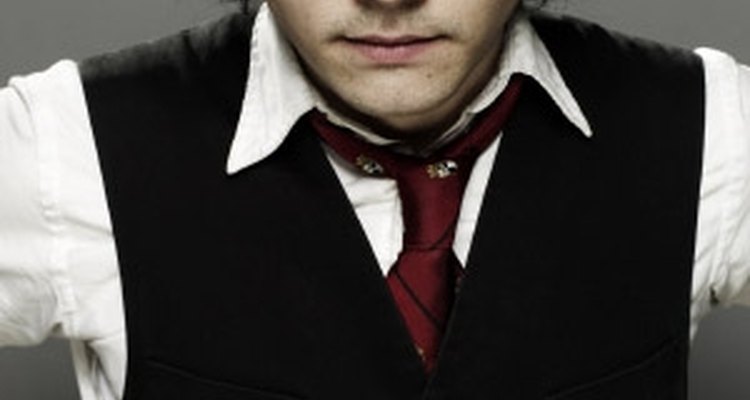 Gerard Way is the front man for the rock band My Chemical Romance. The group's image is very dark and Gothic, and Gerard's fashion is very similar.
Gerard embraces the colors black, white, gray and red. His image is a direct reflection of his music's tone. His style is casual dressy at all times. You never really see him in just a pair of jeans and a T-shirt. His style is heavily influenced by Gothic culture.
One look anyone can pull off is the classic white shirt with the black vest. You can incorporate the colors black, white, and red into this look easily. Pair this look with black fitted trousers or skinny jeans and your set.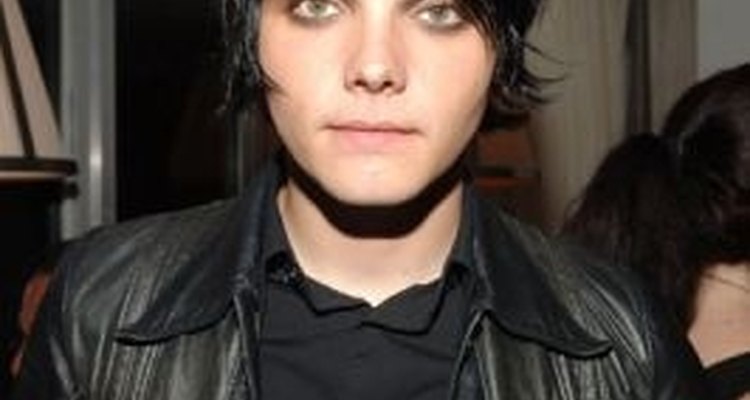 If you want to go the casual yet classy route, you can try a black buttoned up shirt, accompanied by a fitted leather jacket. These two paired with fitted black skinny jeans are perfect. You get the Gerard Way look without the constriction of a tie.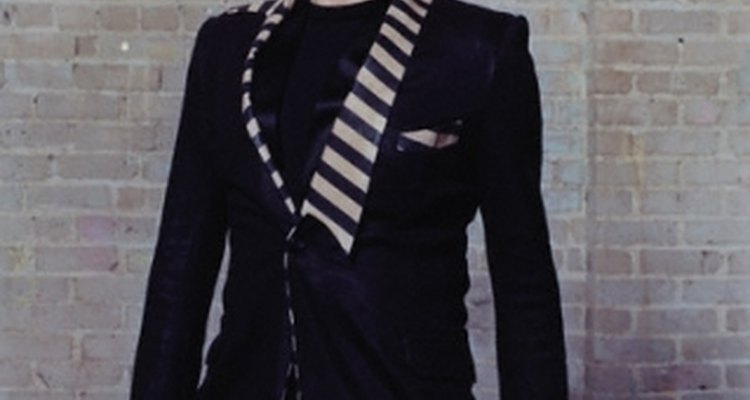 Another one of Gerard's fashion must haves is a blazer, but not a traditional one. This one has to have a lowered lapel, with a crazy design. The goal here is to be traditional, but stand out as well. Go for one in black, with white stripes for contrast.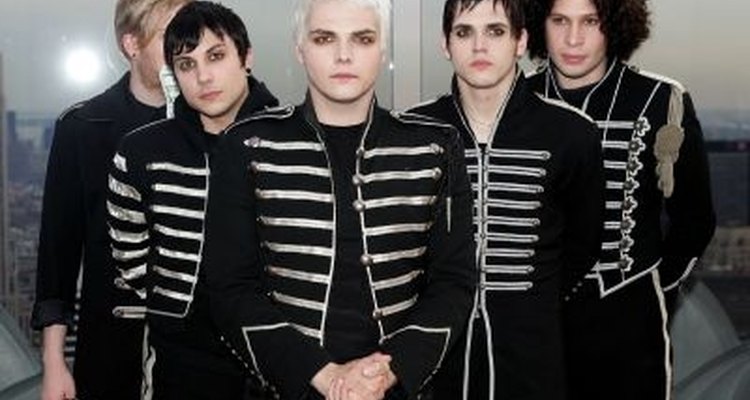 One of Gerard's most extreme looks came from the promotion of his album, "Welcome to the Black Parade." It featured him and the group dressed in black marching band gear. The style caught on,and the jackets became very popular.
Writer Bio
Krystal Clark began writing professionally in 2006. She has written for the Askew Reviews website and is the associate editor for a television and film blog ScreenCrave. Clark holds a Bachelor of Arts in media arts and studies, with a concentration in film theory, history and production, from Wayne State University.