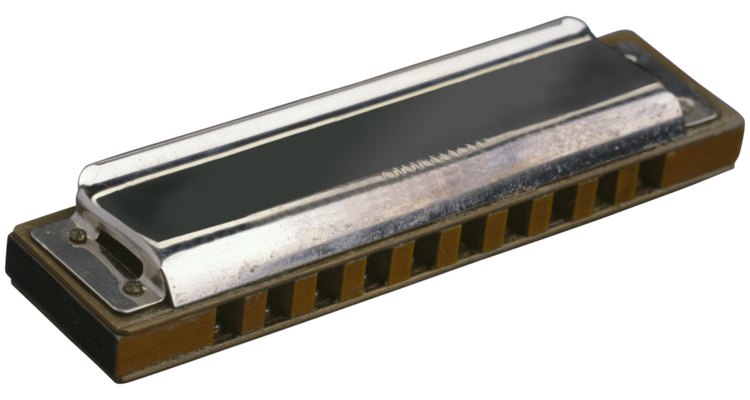 Ablestock.com/AbleStock.com/Getty Images
Blues music is composed of slow, soulful rhythms, usually using the guitar, bass and the harmonica. Blues music was born in America's deep South by African American slaves who created sorrowful tunes expressing their pain, suffering and longing for freedom. Blues became popular in the 1920s and '30s through blues greats like Muddy Waters. Blues musician style has evolved throughout time from more formal attire to the casual. Yet to look like a blues musician, one thing is necessary to exude the coolness of the blues: a pair of dark sunglasses.
Classic Blues Musician Style
For a classic 1920s and '30s look, buy or make a suit, preferably pinstripes, in deep blue or black.
Pair the suit with a white dress shirt and a contrasting tie, such as a red or white tie.
To add to the vintage look, wear a fedora hat.
Wear laced loafers in brown or black, depending on the suit color.
To top if off, wear a pair of dark sunglasses, preferably in a classic square shape with dark-tinted frames.
To truly look the part of a blues musician, get a guitar, harmonica or saxophone.
Modern, or Casual Blues Style
For a more casual, modern look, wear a pair of blue jeans.
Pair the blue jeans with a casual short-sleeved, buttoned-down shirt, similar to a bowling-style shirt or Hawaiian shirt. Or, to be even more casual, don a t-shirt (preferably a t-shirt with a music graphic on the front).
Wear a pair of boots, like rustic desert boots or plain brown boots with laces.
To make it slightly dressier, wear a black blazer on top.
Also wear dark-rimmed, square-framed glasses.
Get a guitar, harmonica or bass guitar.
References
Photo Credits
Ablestock.com/AbleStock.com/Getty Images