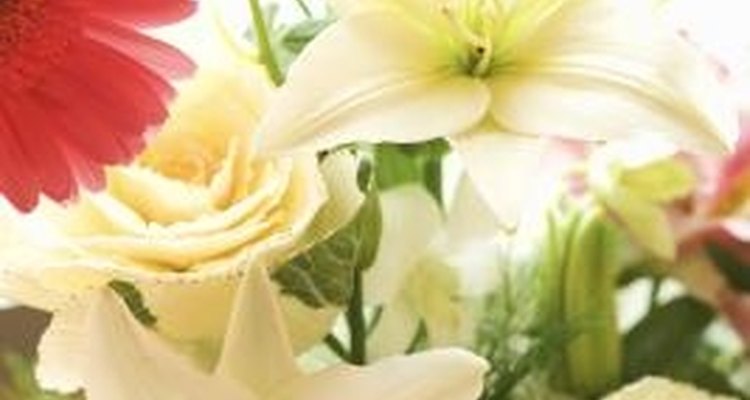 Thinkstock/Comstock/Getty Images
Losing a loved one is an experience that takes time to heal from. While gifts do not take your grief away, they can help family members in mourning remember their loved one in a positive light. The more personal the gift, the better. Finding a way to remember the loved one is the first step in recovering from loss.
Photo Book
A photo book is a personal way to remember an important loved one. If you are close to the family in mourning -- or perhaps a family member yourself -- creating this gift is simple. Collect photos of your loved one with family members and friends throughout the years. Several websites allow you to customize photo books, which are a modern version of the traditional scrapbook. Incorporate memorable quotes or Bible verses into the photo book as well as memories that remind you of your lost loved one.
Framed Letter
Remember a loved one by framing a letter that you received from her. Perhaps this letter gave you strength during a difficult time in your life or provided much-needed support. Framing this letter to share with other family members is a thoughtful way to remember the loved one in her own words. If you can access letters that your lost loved one wrote to other family members, you can frame them for each family member as well.
Memorial Stone
A memorial stone is another way to remember a lost loved one. Engrave this stone with the lost loved one's name, birth date and death date. Or, make it even more memorable by engraving it with a favorite quote or Bible verse of the deceased. You can even write your own epigraph to engrave on the stone. Display the memorial stone in a garden or favorite spot of the lost loved one to honor his memory.
Classic Gifts
If you're sending a memorial gift to someone, and you do not know the lost loved one very well, a classic gift is an appropriate choice. Personal gifts are meaningful if you had a relationship with the loved one, but if you did not, they can come off as inappropriate. Send a bouquet of flowers to the church on the day of the funeral service, or make a charitable donation in the lost loved one's name.
Writer Bio
Barbie Carpenter worked as a technical writer and editor in the defense industry for six years. She also served as a newspaper feature page editor and nationally syndicated columnist for the Hearst Corp. Carpenter holds a Bachelor of Science in journalism from the University of Florida and a graduate certificate in professional writing from the University of Central Florida.
Photo Credits
Thinkstock/Comstock/Getty Images