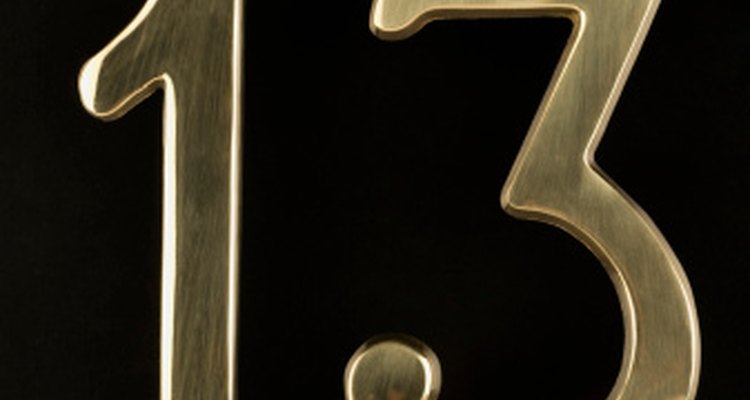 Thinkstock Images/Comstock/Getty Images
With lace being the traditional gift associated with the 13th wedding anniversary, purchasing a gift for a man can prove to be a difficult task, as lace isn't exactly a masculine material. If you want to stick with the traditional, think outside the box to incorporate lace into his gift. Another option is to consider giving him something associated with the modern alternative -- textiles, citrine or moonstone; or stray away from the traditional and modern and give him something unique.
Negligee
Entice your husband with a lace negligee. Purchase an attractive lace gown for yourself to wear for him on your 13th wedding anniversary. Consider wearing the lace negligee while dining on a romantic candlelit dinner in your home and then dance to your wedding song. Though you'll be the one wearing the lace, your husband will surely enjoy his traditional gift.
Textiles
Instead of the traditional lace, give him a gift associated with the modern alternative anniversary gift: textiles. Consider purchasing him a shirt or a jacket in a lush material that sports his monogram or his favorite sports team's logo. If you don't want to buy him clothing, give him a blanket made of a luxurious fabric that he can use to wrap himself up in and think of you. Yet another gift idea associated with textiles is a decorative tapestry that he can hang on a wall in his office perhaps.
Gemstones
Gemstones are another option to consider giving for a gift. Moonstone and citrine are the two gemstones that are associated with the 13th wedding anniversary, and you can incorporate them into masculine gifts for your husband. Consider giving a tie tack or a necklace that features a masculine charm, cuff links, or a watch that incorporates one of these stones in the face.
Lucky Number 13
Those who are superstitious associate the number 13 with bad luck; however, 13 years of marriage is something to celebrate, so give him a gift that associates the number 13 with being lucky. For a romantic gift, serve him a meal that consists of 13 of his favorite foods at a table that has 13 candles illuminated on it. Incorporate textiles with the number 13 by giving him a jersey or a T-shirt that has "13" printed on it -- you and he will know its meaning when he wears it. Give him 13 small gifts, such as a beer mug, his favorite beer, a magazine subscription and other things that he particularly likes.
References
Writer Bio
Lily Mae began freelance writing in 2008. She is a certified elementary and literacy educator who has been working in education since 2003. Mae is also an avid gardener, decorator and craft maker. She holds a Bachelor of Arts in education and a Master of Science in literacy education from Long Island University.
Photo Credits
Thinkstock Images/Comstock/Getty Images