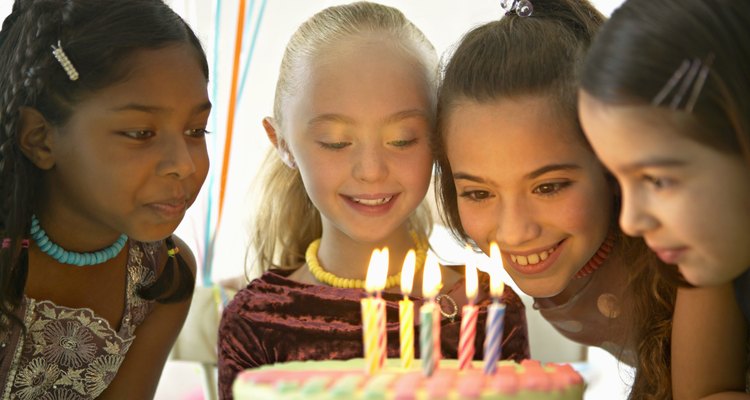 Digital Vision./Digital Vision/Getty Images
As each birthday comes and goes, you build up memories of years past. Gather these memories together in a keepsake birthday video. You can give a birthday video as a gift to the birthday celebrant, or create one for yourself to remember the people and events that are a special part of your life.
Interview Video
Ciaran Griffin/Lifesize/Getty Images
Before the birthday party, interview several of the guests who will be in attendance. Ask them to relate stories about the birthday celebrant or send their well wishes. Include interviews from both friends and family members with a wide range of topics from funny anecdotes to heartfelt stories of the birthday celebrant's life. Edit all of the interviews together, and play the video at the birthday party or send it to the birthday celebrant if there is no party. If you are having trouble gathering everyone together for interviews but there will be a party, videotape the guests at the party, and present the video afterward as one final gift.
Slideshow Video
Visage/Stockbyte/Getty Images
Gather together photographs of the birthday celebrant ranging from his birth to the present. Ask for help from parents, siblings, spouses and friends to obtain a wide variety of pictures. Scan the pictures into a computer, and arrange them chronologically or into different themes such as "School," "Vacations" and "Holidays." Use movie editing software such as iMovie or Windows Movie Maker to string the photographs together in a video. Add background music that is sentimental or personal favorites of the birthday celebrant. Make several copies to give to both the birthday celebrant and his family and friends.
Life Story Video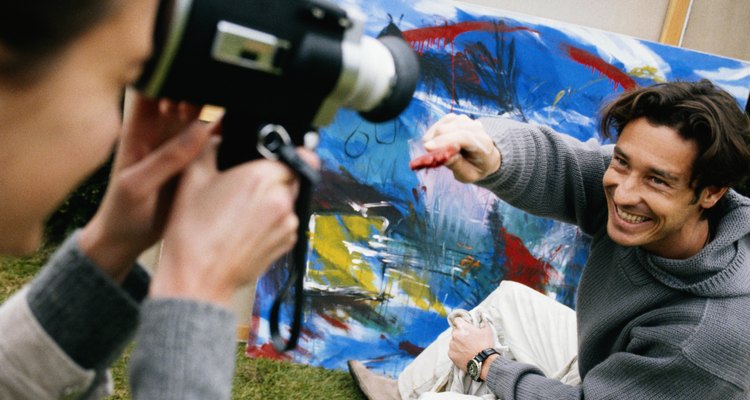 David De Lossy/Photodisc/Getty Images
If you have creative friends to help you on the birthday video, write a short film based on the life of the birthday celebrant. For example, start with her birth, and film your friends dressed in clothing of the time period as they act out her birth story. Dress one friend as a preschool version of the birthday celebrant and act out her first day of school, or use two friends to reenact the day she met her spouse. Make the video funny, stating at the beginning that some events may have been changed to for comedic effect. Include family of the birthday celebrant in the video acting as younger versions of themselves or in entirely different roles.
The Birthday Party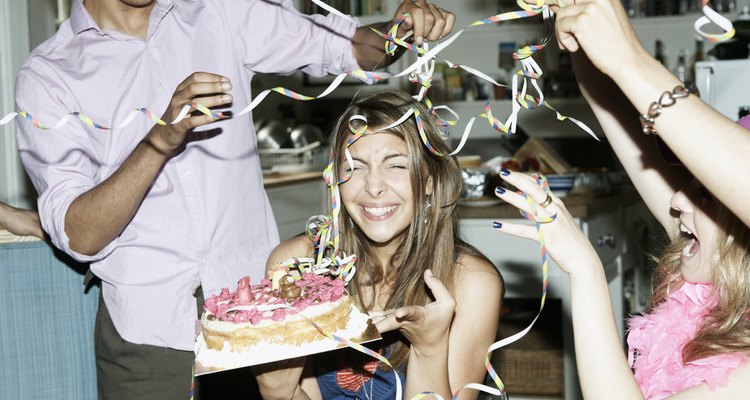 John Howard/Lifesize/Getty Images
Give several guests at a birthday party both digital video and standard digital cameras, and instruct them to take pictures and video of anything they find. Some can choose to film the birthday celebrant as he opens presents while others can take pictures of the food and cake. Gather all of the footage and pictures at the end of the party, and edit them together as a keepsake of the event. This can also be done at birthday parties, such as a 21st birthday, where celebrants are going to different places throughout the night.
References
Writer Bio
Dan Chruscinski has written pieces for both business and entertainment venues. His work has appeared in "Screen Magazine" as well as websites such as Starpulse.com. Chruscinski graduated in 2006 with a degree in English literature from Illinois State University.
Photo Credits
Digital Vision./Digital Vision/Getty Images