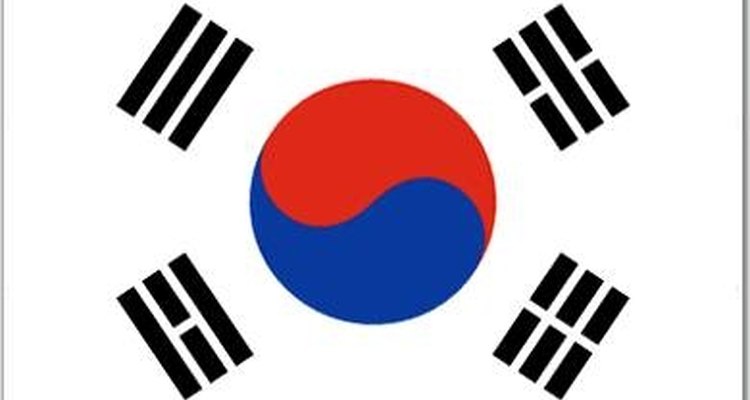 www.nitsd.com
South Korea is a vibrant, modern country steeped in traditions. Seoul, the capital, is one of the largest and most technologically advanced cities in the world. Yet, it is surrounded by four ancient palaces. You can play on this mixture of old and new to decorate for a South Korean party.
Choose red, white and blue for your colors. These are the colors of the Korean flag and of the country's soccer team.
Hang red, white and blue paper lanterns. Attach a curling ribbon to the bottom of each, letting it dangle down.
Create a Korean flag with a large piece of butcher paper and some red, blue and black construction paper. Use the image above as a reference. Hang the flag in a prominent location.
Drape some Asian textiles around the room where the party will be held. Tie them around the backs of chairs, for example, or use them as table runners. You'll find Asian-patterned fabrics at any local fabric store. They are usually silk, in vibrant, jewel-toned colors. Often, they feature a repeating pattern of dragons, cherry blossoms or cranes.
Print out photos of South Korean landmarks (for example, Namsan Tower in Seoul, or Cheju Island) or of people wearing hanboks (traditional Korean dress) and affix them to freestanding poster board. Hang this on the wall or place on an easel.
Scatter traditional Asian items such as silk fans, chopsticks and decorative Chinese food boxes around the room, or group them together as centerpieces. Serve sticky rice in rice bowls with chopsticks and kimchi (available at your local Asian market and some large supermarkets).