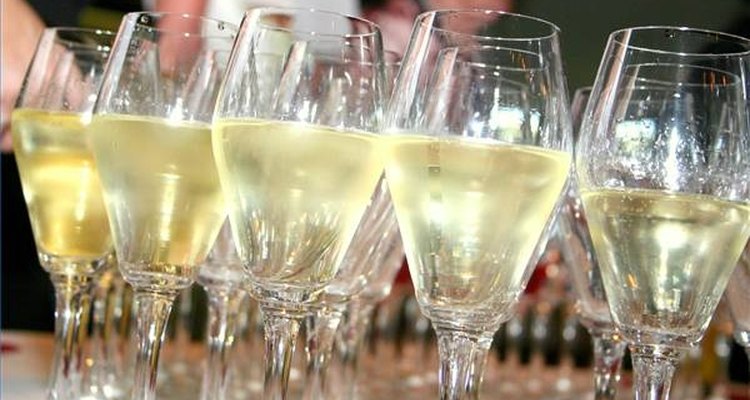 Image courtesy of www.morguefile.com
Celebrating a 25th, or silver, wedding anniversary is cause for a party with fantastic decor. You can choose the traditional silver theme. Or you can personalize the party, using a theme based on something that the celebrated couple enjoys, such as sailing or golfing.
Iris are the official 25th wedding anniversary flower, so use them to provide sweet-smelling decor for the party. Place a vase of fresh iris at the guest sign-in table and several on the dining table. For an extra-special touch, place a fresh-cut iris by each guest's dinner plate.
If you decide to decorate with silver, the traditional 25th wedding anniversary color, inflate silver, mylar balloons and tie them on outdoor railings to beckon guests inside. Hang silver streamers throughout the room and display pictures in silver frames of the honored couple throughout their years together. Serve the food and special desserts on silver trays and the champagne in silver flutes. As an added touch, give guests silver foil-wrapped chocolates as party favors.
You also can choose to decorate for the anniversary celebration based on the couple's interests and hobbies. If they love sailing, for example, choose nautical decor in shades of red, blue and white. Or for a couple who enjoy the beach, use seashells and other ocean-inspired items, such as boat paddles, beach umbrellas, fish netting, even toy sand buckets and shovels. Serve tropical drinks embellished with umbrella toothpicks. If the bash is held outdoors, set up lawn chairs for guests to lounge in. As dinner table centerpieces, fill the bottoms of vases with sand and shells.
If you choose a "through the years" theme for the anniversary party, you can highlight the couple's life together. Enlarge an assortment of pictures of the couple and use these as wall decor. Display the wedding dress on a mannequin, and fill a table with memorabilia from the couple's wedding: invitations, napkins, wedding photos, the guest book, maybe even the preserved wedding bouquet. Guests--and the guests of honor--will enjoy browsing through these keepsakes and reliving the day.
You also can host an anniversary party built around the year the couple was married. Ask guests to dress in attire that is reflective of that time. Throughout the party venue, place mementos from the year, including newspapers, posters and toys. Hire a DJ to play songs from the wedding year as well. Everyone will enjoy the nostalgia trip.
References
Writer Bio
Elizabeth Arnold has written for a wide variety of publications and websites. Her experience includes writing travel features for "Recommend" magazine and packaging marketing copy for both Metro-Goldwyn-Mayer and Warner Bros. consumer products. Recently, Arnold was a staff writer for "Special Events" magazine. Arnold studied English at the University of Wisconsin-Milwaukee.
Photo Credits
Image courtesy of www.morguefile.com