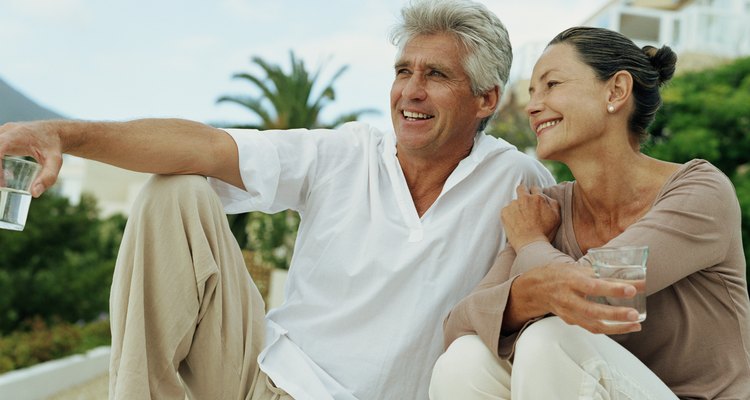 Digital Vision/Digital Vision/Getty Images
Every wedding anniversary is special, but when your marriage reaches the quarter-century mark, it's cause for an extraordinary celebration. Private couples might prefer to mark the day with thoughtful gifts or a lavish vacation for two, while more social couples might celebrate with a 25th anniversary party or a vow renewal, complete with a reception afterward.
Exchange Gifts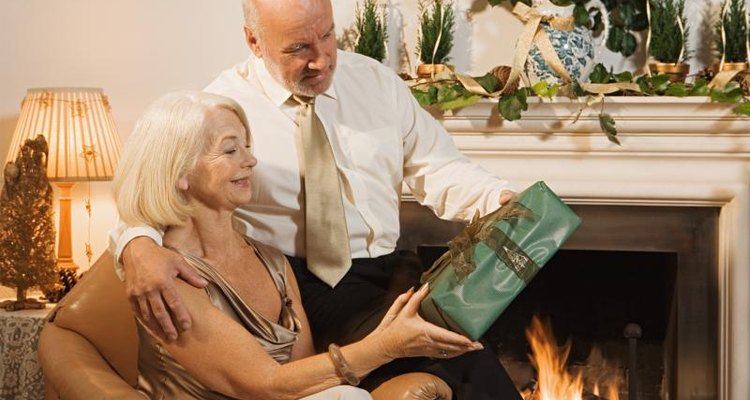 Image Source White/Image Source/Getty Images
Giving a special gift is a hallmark of an anniversary, so don't be the cliched spouse who forgets to pick out something. Silver is the traditional gift for a 25th wedding anniversary. For men, a silver watch is appropriate, as are silver cufflinks. When buying a gift for a woman, a piece of silver jewelry, such as a necklace or earrings, might be appreciated. Other options -- for either gender -- include a photo of you two in a silver frame or engraved silver luggage tags.
Go On Vacation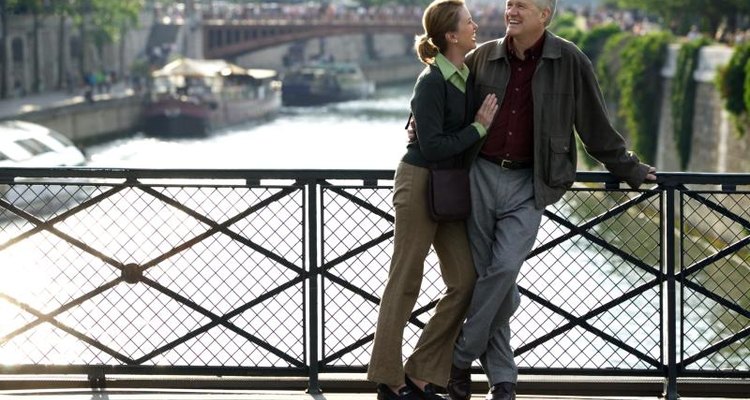 Thinkstock/Stockbyte/Getty Images
Return to the location where you honeymooned and relive the memories of your first few days as a newlywed. Of course, 25 years in, you likely have a little bit more money to spend, so upgrade your accommodations to the suite you couldn't afford at the beginning of the marriage, and add a massage or beachfront dinner to your list of activities. If you can't get away for an extended vacation, plan a "staycation" in which you return to local places around your town where you've made memories over the course of 25 years of marriage, such as the park where you took your children, the restaurant where you've celebrated other milestone anniversaries, and a drive past the home where you lived when you first got married.
Throw a Party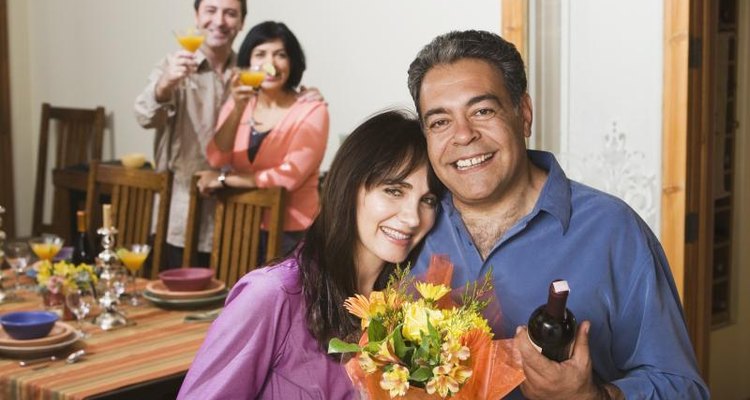 Hill Street Studios/Blend Images/Getty Images
Let your friends and family celebrate your milestone anniversary with you by throwing a party, whether it's an intimate dinner party or an over-the-top blowout event. For a larger party, book a private room in a restaurant or an event hall; for a small family affair, celebrate in the home in which you've built your marriage. For such a special event, it's key to send paper invitations displaying a large "25," so guests know immediately what a momentous occasion this is. Keep that theme of "25" going throughout the event by decorating with 25 pillar candles to set the ambiance and 25 silver balloons sprinkled throughout the space. Because it's such a special event, splurge where you can to hire a caterer, bartender and live band or DJ.
Renew Your Vows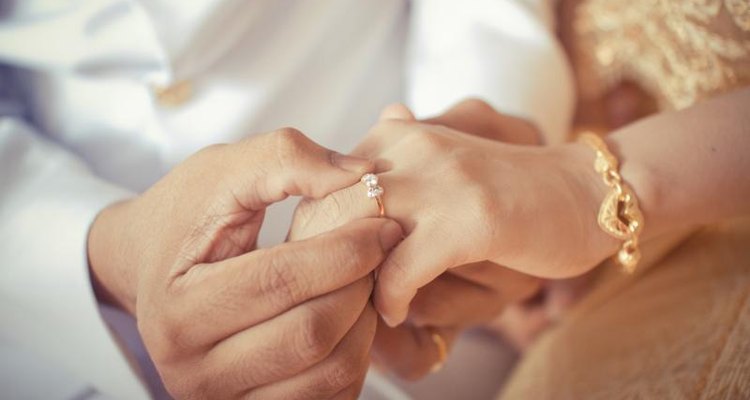 narongcp/iStock/Getty Images
No better way exists than to celebrate 25 years of marriage than to vow to love each other for 25 more years. A vow renewal can be a private event for the two of you, a close family affair or a recreation of your first wedding ceremony and reception. Send out invitations six to eight weeks in advance, just as you would for a wedding. Your vow renewal can restate your original wedding vows and add a promise to continue to love and stay true to one another. Afterward, host a reception that includes dinner, dancing and a cake, if that's how you'd like to celebrate.
References
Writer Bio
Kelsey Casselbury is a freelance writer and editor based in central Maryland. Not only a freelance writer, editor, and designer, she is also a mom of a preschooler, a volunteer for two nonprofit organizations, and an avid reader, cook, and piano player. She has a bachelor's degree in journalism from The Pennsylvania State University.
Photo Credits
Digital Vision/Digital Vision/Getty Images