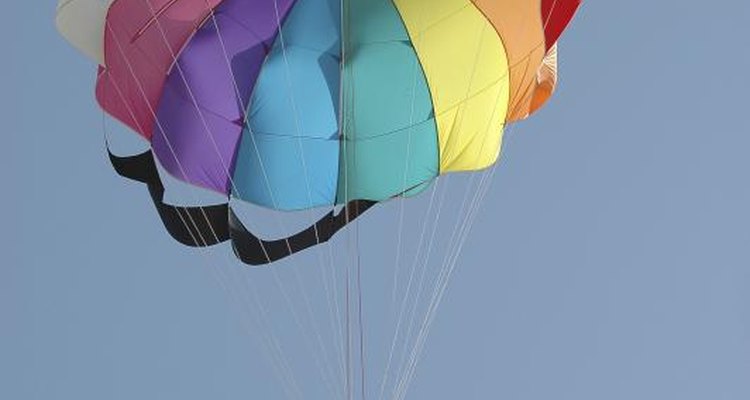 Lars Christensen/iStock/Getty Images
If mom and dad hadn't tied the knot, you might not be here to celebrate their special day -- so their anniversary definitely deserves some fuss. Whether your parents are a flamboyant, sociable couple or the most private people you know, you can use their personalities and interests to commemorate their anniversary in a way they won't soon forget.
Bon Voyage
If your parents are celebrating a milestone anniversary, consider going above and beyond to make it a one-of-a-kind vacation. Talk to other family members about pitching in financially and then organize a vacation based upon your mom and dad's favorite getaway ideas. You can book a weekend at a historic bed and breakfast for a romantic anniversary celebration on a budget. Arrange a short cruise to the Bahamas if your parents can't get time off work – a little bit of sunshine celebration on a budget, too. For a grander getaway, surprise your parents with a two-week cruise throughout the Caribbean or the European vacation they've always wanted. If money is tight, bring the destination home; turn the backyard into a Caribbean oasis, the outdoor deck into a Parisian bistro or the dining room into an Italian café.
Private Celebration
Once family and friends have offered their best wishes, let your parents celebrate their anniversary privately, too. You can prepare a romantic candlelit dinner at home for an inexpensive gift or splurge with a dinner for two at their home, catered by a professional chef. Send them for a couples massage, give them tickets to an event they've been excited about or arrange for them to tour a nearby vineyard. If they're adventurous, send them on a zip-line tour or arrange for a private scuba diving lesson. If your parents aren't daredevils, consider a private horseback riding session or a romantic horse and carriage ride instead.
Heartfelt Gift
Create a scrapbook of all your parents' significant moments, from their wedding day to your college graduation. Encourage as many family and friends to add to the scrapbook as possible to create a comprehensive snapshot of their married years together. Or, create a single video from all the family footage and conclude the film with a short video message of well-wishing from everyone involved in the gift. Help your parents celebrate by giving them new photos to add to their relationship scrapbook with a couples photo shoot or create a photo collage of all the members of the family. Have a special item engraved to commemorate your parents' anniversary, such as champagne glasses or a pair of lockets.
Party Time
If your parents enjoy a little attention every once in a while, throw them an anniversary bash to celebrate their big day with friends and family. You can plan an anniversary on a budget, hosting a simple backyard barbecue at home, or make it an elaborate affair by renting out a banquet hall, catering the event and arranging for a live band to perform. You can host an anniversary dinner at the location your parents first met or plan a themed event to celebrate the decade of their wedding, their favorite film or music genre.
References
Writer Bio
Rosenya Faith has been working with children since the age of 16 as a swimming instructor and dance instructor. For more than 14 years she has worked as a recreation and skill development leader, an early childhood educator and a teaching assistant, working in elementary schools and with special needs children between 4 and 11 years of age.
Photo Credits
Lars Christensen/iStock/Getty Images