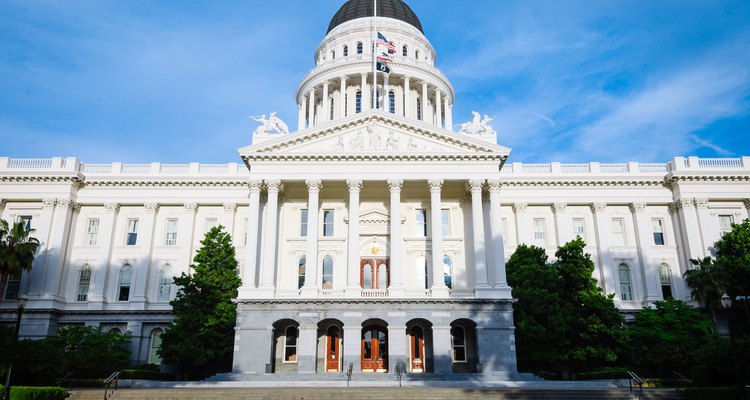 zrfphoto/iStock/GettyImages
Family Vacations on the Ultimate Budget in California's Capital City
Look beyond the busy lobbyists and politicians who scurry through the streets of downtown Sacramento, and you'll discover a laid-back city that offers scores of family-friendly attractions, free of charge. Set at the confluence of the Sacramento and American Rivers and surrounded by rural landscape, the capital city lets kids roam free throughout undisturbed parkland and lush gardens. Vacationing families who want to learn about early California without spending a dime can also visit certain museums and historic neighborhoods.
Government 101
See democracy in action at the California State Capitol (1315 10th St., Sacramento, CA), the beloved 1874 dome-topped building. Take a free tour of the capitol and see exhibits on each of the Golden State's counties, a collection of historic flags, and portraits and statues of government leaders throughout time. If the state assembly or senate are in session, you're allowed to watch floor votes and debates from the public galleries. Take a stroll through the 40-acre gardens surrounding the capitol, pausing to admire the collection of native plants, roses and camellias.
Travel to the Past
Covering 28 acres along the banks of the Sacramento River and home to more than 100 businesses, Old Sacramento (2nd St. and L. St., Sacramento, CA) shows visitors how the capital city looked in the 1850s. Your kids will feel as though they've stepped back in time as they stroll by Old West-style buildings on elevated wooden deck floors. Enjoy free events throughout the year, from car shows to Gold Rush Days, an annual festival with concerts and arts and crafts sessions. Free admission is also offered at the Old Sacramento Schoolhouse Museum (1200 Front St., Sacramento, CA), a preserved 1884 one-room schoolhouse, and the Wells Fargo History Museum (1000 2nd St., Sacramento, CA), where children can send telegraphs and dress like old-fashioned Wells Fargo railroad messengers.
A Walk in the Park
The 32-acre McKinley Park (601 Alhambra Blvd., Sacramento, CA) is located in East Sacramento. Let your children burn off energy on the whimsical playground equipped with unique structures, including a river boat, a street trolley and a miniature version of Sacramento's iconic Tower Bridge, as well as a tree house and climbing wall. Take a break in the cozy rose garden dotted with more than 1,200 bushes or saunter along the one-plus-mile trail as it travels throughout the park. Kids will also get a kick out of the ducks that splash and swim in the park's quaint pond.
Fun for Book Worms
Located downtown inside a historic 1918 building, the Sacramento Central Library (828 I St., Sacramento, CA) provides an array of activities for the whole family. Toddlers will enjoy the weekly storytime sessions, which often include singing, dancing and puppetry for added fun. Older kids are also treated to special events throughout the year, ranging from video game tournaments to ­craft workshops. Activities for the whole family include movie screenings, art lessons and magic shows.
Nature Comes Alive
Just a 20-minute drive west from downtown Sacramento, the UC Davis Arboretum (920 Garrod Dr., Davis, CA ) is open year-round, free of charge. Explore the arboretum's 17 gardens with a leisurely stroll through the lush redwood forest, the arid desert collection and the fragrant acacia grove. Bring a picnic and eat lunch under the colorful canopy of blooming cherry blossoms. Free docent-led tours are offered on the weekends and special family-friendly programming includes afternoon concerts, storytime sessions and nature hikes.
References
Writer Bio
A travel writer since 2002, Leah Rendon has written countless articles for online pop-culture magazines and various travel-related websites, including Eurobooking and World66. Gosford also has experience in copywriting, having developed a series of articles related to network marketing. She graduated from the University of California, Los Angeles with a degree in theater arts.