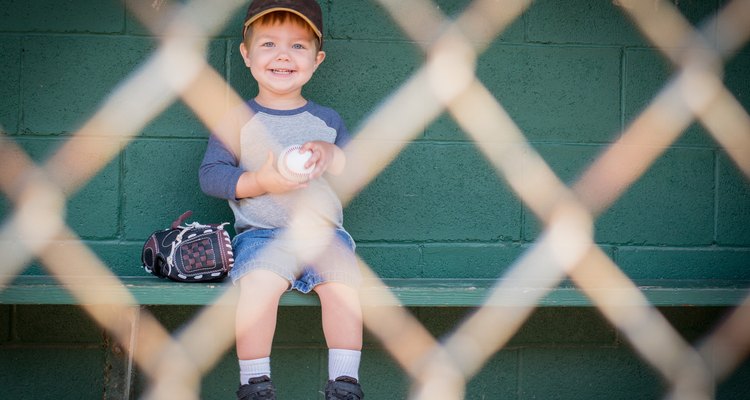 NicoleRiggs/iStock/GettyImages
Finding Fun Attractions for Young Travelers in the Derby City
Hip and trendy Louisville, Kentucky, is known as the city where thoroughbreds race for glory at the Kentucky Derby each May, and visitors sample the finest local bourbons. But the laid-back town also caters to vacationing families, providing a host of kid-friendly attractions, from science centers with hands-on exhibits, to large zoos filled with critters from around the globe. Set along the banks of the Ohio River, Louisville also gives children the chance to play riverboat captain for a day or cool off in a wet and wild water park.
Step Up to the Plate
Swing for the fences at the Louisville Slugger Museum and Factory (800 W. Main St., Louisville, KY) and explore the history behind Major League Baseball's famed wooden bats. The museum showcases such historic items as the bat Henry Aaron used to hit his 700th home run and a bat used by Joe DiMaggio during his 56-game hitting streak. Interactive exhibits let visitors of all ages test their fastball in a simulated pitching experience, practice their swings in a batting cage, and hold the bats of such MLB legends as Mickey Mantle and Johnny Bench. Admission includes a mini souvenir bat and a 30-minute factory tour where you'll see workers crafting bats. The museum offers extended summer hours between June and August.
Set Sail for Adventure
Take in the downtown skyline as you sail down the Ohio River aboard the Belle of Louisville (401 W. River Rd., Louisville, KY), a historic 1914 steamboat with a paddle wheel. The line offers a variety of cruises, from daytime to evening adventures, with most lasting about two hours. Some excursions include a narrated history of Louisville and the river, while others allow you to add lunch or dinner options to your journey. Cruises are limited, and seating is restricted to indoors between November and March, when temperatures can dip below freezing, and the total snowfall for the winter averages around 11 inches.
Wild Times
Spread across 134 acres, the Louisville Zoo (1100 Trevilian Way, Louisville, KY) is home to more than 1,500 animals. Come face-to-face with critters such as polar bears, orangutans and wallabies. Give your feet a break by hopping aboard the shuttle that runs throughout the zoo, or let your children burn off some energy on the two playgrounds. Kids can cool off on a hot summer day at the splash pad outfitted with mini-water slides, dump buckets and water jets. For an additional cost, little visitors can also ride a camel, take a spin on a carousel, hop aboard a train and navigate their way across an adventure rope course.
Science Made Fun
Kids enjoy hands-on adventures while learning about the world at large at the Kentucky Science Center (727 W. Main St., Louisville, KY). Interactive exhibits let children create roller coasters, design buildings, test flying devices and erect bridges. Special workshops throughout the year also allow pint-sized scientists the chance to make everything from rockets and robots to kites and hot air balloons. The museum charges a nominal fee for guests visiting the museum's permanent exhibits on Friday and Saturday nights.
Rides and Slides
Spread across 63 acres and open from May through September, the theme park Kentucky Kingdom and the water park Hurricane Bay (937 Phillips Ln., Louisville, KY) combine to offer more than 70 attractions. Daredevil kids may spend their day riding the camelback hills on Thunder Run, the park's renowned wooden coaster, or plunging down the 100-foot drop on Lightning Run, a massive steel roller coaster. Tiny tots will enjoy their time at King Louie's Playground, the zone teeming with kiddie rides, or they can take in the sea lion show. Hurricane Bay offers a variety of attractions, from enormous wave pools and steep water slides, to lazy rivers and toddler-friendly splash pads with jet sprays and tipping buckets. Ticket prices include admission to both parks.
References
Writer Bio
A travel writer since 2002, Leah Rendon has written countless articles for online pop-culture magazines and various travel-related websites, including Eurobooking and World66. Gosford also has experience in copywriting, having developed a series of articles related to network marketing. She graduated from the University of California, Los Angeles with a degree in theater arts.