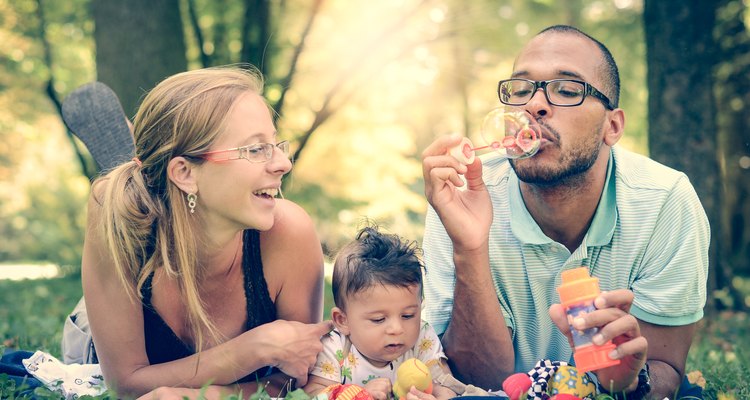 Enjoy These Five Fantastic Freebies Full of Cleveland Family Fun
If you're tired of the kids telling you there's nothing to do, get out your calendar and start filling in the fun with these completely free options for family outings in Cleveland. From a day at the zoo to an afternoon learning more about Amelia Earhart, these freebies can keep kiddos entertained, year 'round.
Spot the Zebras at the Zoo
Mondays at the Zoo at the Cleveland Metroparks Zoo (3900 Wildlife Way, Cleveland, OH) offers free admission to Cuyahoga County residents on any Monday between Memorial and Labor Day except holidays. Check out everything from wallabies to dingoes in the Australian Adventure area, to meerkats and elephants in the African Elephant Crossing area.
Make a full day of your outing and pack a picnic basket or cooler; the zoo welcomes it. Enjoy your family picnic at one of the covered pavilions throughout the zoo. (Side note: Glass bottles and containers are prohibited.)
A complimentary tram ride between select portions of the zoo offers a welcome break for tired feet along the way.
Enjoy the Outdoors Again and Again at the Cleveland Metroparks
The Cleveland Metroparks system spans nearly 23,000 acres spread throughout 18 nature parks in and around Cleveland. All parks offer assorted hiking trails and picnic areas; some also offer sports fields, playgrounds, picnic areas and riverways for fishing, boating and great views of waterfowl.
Any visit along a park trail practically guarantees a view of at least some wildlife, such as squirrels, chipmunks, songbirds and the occasional deer. Spot blue heron and mallards enjoying lunch along the riverways.
Little ones will absolutely love the Metroparks' Rocky River Nature Center (24000 Valley Pkwy. North Olmsted, OH), which seems to be made especially for them. It's also a great place to visit even when the weather isn't so cooperative outdoors, such as on a rainy or snowy weekend. HideAway Hollow inside the center is a hollow tree-shaped discovery area containing natural secrets for kids to find, such as species of ants or moths that live in similar habitats. It's interesting enough that adults will want to check it out too. The nature center also features replicas of Native-American houses found in the area thousands of years ago, as well as a giant fossil of a monstrous fish found in a nearby cliff.
Take a Hike Through History
History buffs and fans of all things Cleveland will especially appreciate a Take a Hike guided walking tour of specific downtown areas. Each tour offered by the Historic Gateway Neighborhood Corporation sheds a little light on Cleveland's history, complete with actors dressed as Cleveland notables such as John D. Rockefeller or DJ Alan Freed, often credited with coining the term "rock and roll." Although Take a Hike has five different tour options each week, the Gateway tour offers the most potential interest to children, as it covers two sports arenas, historic dime stores and loads of architectural details worthy of a few cellphone snaps. The Gateway tour meets at 10 a.m. in the Euclid entrance of The Arcade (401 Euclid Ave., Cleveland, OH) and lasts approximately 90 minutes.
Since this is an outdoor excursion, wear comfy shoes and apparel. The hikes take place even on rainy days, but are best enjoyed during dry weather when umbrellas won't block your view. Bring water bottles for the family during hot or warm weather to stay hydrated. Most of the hikes run from May through September, although some tours are offered through December each year.
Explore Art Through the Ages at the Cleveland Museum of Art
The Cleveland Museum of Art (11150 East Blvd., Cleveland, OH) offers free admission for all ages, every day.
Check out the Black in America photo exhibit or look at centuries worth of baskets and textiles made by Native Americans. Kids may marvel at the size of some of the massive paintings on display, which take up more space than a typical wall in a house. The museum also offers free scavenger hunt packages for kids, making the outing a bit more engaging for those with short attention spans.
Note: the museum is closed on Mondays and on some holidays, such as New Year's Day, Fourth of July, Thanksgiving and Christmas. Some special exhibits require a fee to view, although these areas are completely optional.
Celebrate Females in Flight at the International Women's Air & Space Museum
The International Women's Air & Space Museum (Rm. 165, 1501 N. Marginal Rd., Cleveland, OH) is one of those secret gems hidden along the shores of Lake Erie. Even some area residents don't know about this museum since it's tucked inside the terminal at Burke Lakefront Airport.
This museum hosts permanent and traveling collections of artifacts from and information about Amelia Earhart, Katharine Wright (sister of the Wright brothers) and other notable females that made their marks on air and space flight. Although this museum is dedicated to women, there's plenty for boys to appreciate, too, such as the exhibit on living and working in space.
Visit on weekdays from 10 a.m. to 4 p.m., when the museum's gift shop and research center are open.
References
Writer Bio
Kathy Adams is an award-winning journalist and freelance writer who traveled the world handling numerous duties for music artists. She writes travel and budgeting tips and destination guides for USA Today, Travelocity and ForRent, among others. She enjoys exploring foreign locales and hiking off the beaten path stateside, snapping pics of wildlife and nature instead of selfies.