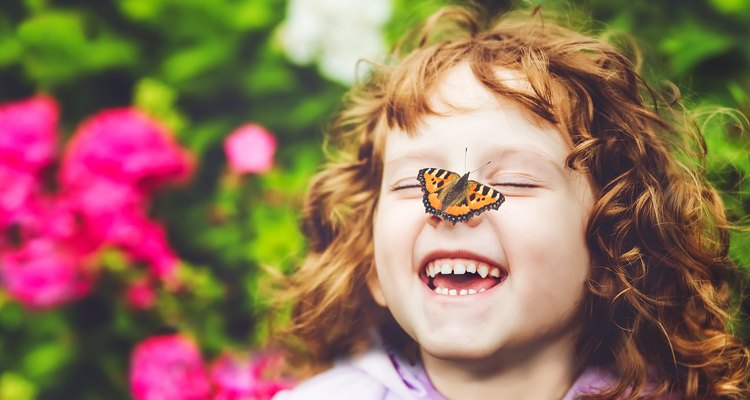 Family Fun in the Golden State Without Spending a Dime
Snowcapped mountains, painted deserts, elegant beaches and bustling big cities—California's diverse landscape offers a variety of activities for vacationing families. As an added bonus, many of the Golden State's top attractions are free to the public. Whether your kid's interests lie with art, outdoor recreation or the world of science, California offers something to feed any child's curiosity while meeting your personal budget.
Windmills and Waterfalls: A Day at Golden Gate Park
Golden Gate Park, the massive park set in the heart of San Francisco, offers more than just open space for running and playing. Unique and free attractions include paddocks where buffalo roam and a recreated Dutch countryside dotted with windmills and tulip-filled gardens. Kids expel energy at the Koret Children's Quarter, an old-fashioned playground with a climbing wall and concrete slide or at Fulton Playground, a play area equipped with rope bridges and monkey bars. Pack a picnic and take one of the two pedestrian bridges to Strawberry Hill, Stow Lake's own little island for an afternoon of bird-watching, trail hiking or simply visiting the waterfall.
Fluttering Fun
Come face-to-face with nature at the Goleta Butterfly Grove (7559 Palos Verdes Dr., Goleta, CA), just 15 minutes west of Santa Barbara. From mid-November through mid-February, colorful monarchs flock to the region and flutter throughout the dense eucalyptus groves. Docent-led tours are offered on the weekends during those months, but the trails are open year-round and admission is always free to the general public. Make time to also visit the adjacent Sperling Preserve on the Ellwood Mesa, a 137-acre stretch of coastal bluffs with panoramic views of the Pacific Ocean.
Something's Fishy
Although donations are never turned away, Cabrillo Marine Aquarium (3720 Stephen M. White Dr., San Pedro, CA) offers free admission. Sandwiched between Cabrillo Beach Coastal Park and San Pedro's bustling Port of Los Angeles, the cozy aquarium features modest tank exhibits showcasing such aquatic life as jelly fish, octopus and lobster. Interactive exhibits let kids crawl through a large stingray-filled aquarium, view marine life under microscopes and enjoy the ultimate hands-on experience with sea stars and urchins in a tidepool touch tank.
Experiment With Science
Permanent exhibits at the California Science Center (700 Exposition Park Dr., Los Angeles, CA) are always free. Based in Los Angeles' Exposition Park, the museum is geared toward children and covers a variety of science-based topics from space exploration to human anatomy. Hands-on exhibits let the little scientists conduct their own experiments, from training remotely operated vehicles used on ocean floors to examining body temperatures with thermal imaging and harnessing solar energy to race toy cars around a miniature track. In the Discovery Room, tiny tots can live in a pretend city and work at a TV studio, on a construction site or in a hardware store.
Gardens and Museums: Good Times at Balboa Park
Balboa Park in San Diego features 1,200 acres of lush parkland just five minutes east of downtown. It's free to enter the grounds and, once inside, the whole family will enjoy a host of other complimentary perks. Take a leisurely stroll through the EthnoBotany Children's Peace Garden filled with fruit and vegetable gardens, or visit the Botanical Building and Lily Pond, a lush landscape filled with orchids, fern and palms. The park's Pepper Grove Playground offers small-scale adventures with a sandbox, swings and a miniature zip line. Bring a picnic dinner and take in one of the free family-friendly concerts held under the stars on summer evenings.
References
Writer Bio
A travel writer since 2002, Leah Rendon has written countless articles for online pop-culture magazines and various travel-related websites, including Eurobooking and World66. Gosford also has experience in copywriting, having developed a series of articles related to network marketing. She graduated from the University of California, Los Angeles with a degree in theater arts.